Color and Psychology (Green)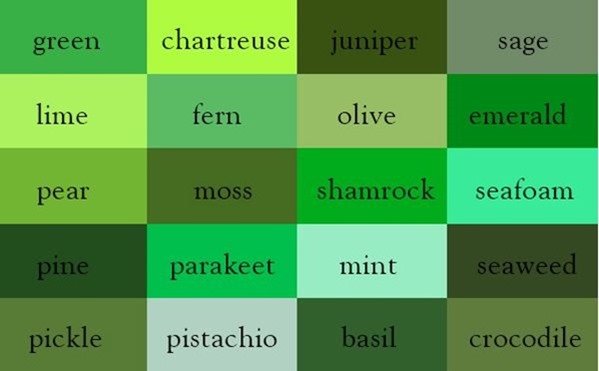 August 20, 2017 7:08pm CST
Greens represent renewal and life. Greens encourage the occupants to be inventive, just, and investigative. It also lends to perfectionism. Because it is the most common color found in nature, it helps create an atmosphere of unity and balance. The darker the shade, the calmer the influence. For those who engage in crystal or energy therapy, jade is often used to help one find emotional centering. Be careful, though, when trying to create a relaxing atmosphere with greens. Too much can create an attitude of boredom or passivity.
3 responses

• Raurkela, India
21 Aug 17
Thanks for such useful information.

•
21 Aug 17
Green is one of color also to present christmas

•
21 Aug 17
I was thinking the other day that green would be a good foundation color for people like me who do a lot of seasonal decorating. The colors for every holiday or season (except Independence Day) would blend. And even that one would not clash.

• Hong Kong
21 Aug 17
@gnatsmom
Thank you for this information my friend.