Amazon has it all.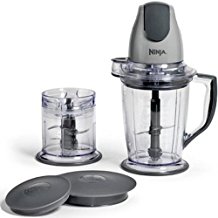 United States
August 20, 2017 8:11pm CST
I needed to replace this after the motor broke. I have all the other parts.

someone offered me a coupon today that would bring this to $70 at bed bath and beyond. I said let me check Amazon and sure enough used it was $30. I will run it through the dish washer and it is all good. Or if I can't manage with that take the motor and use my containers. I think I will be good with both. I got it on Prime too. awesome. I saw someone mae avocado juice. I want to try that. I am going to blender cucumber and spinach as well. I think I know who I loaned my green book too I want it back. I am also going to check dollar tree for one.
4 responses

• United States
21 Aug
I hope this item will bring you hours of use then Sharon.

• United States
21 Aug
I hope so as well. Thanks.

• United States
21 Aug
I am sure it will thanks very much.

• United States
21 Aug
@vsai2008
it's about midnight here and I will sleep in a few hours.


• Roseburg, Oregon
21 Aug
I hope that all works out for you.

• Garden Grove, California
21 Aug
sounds ike iy can make a lot of healthythiungs withg that toio