ATC Event...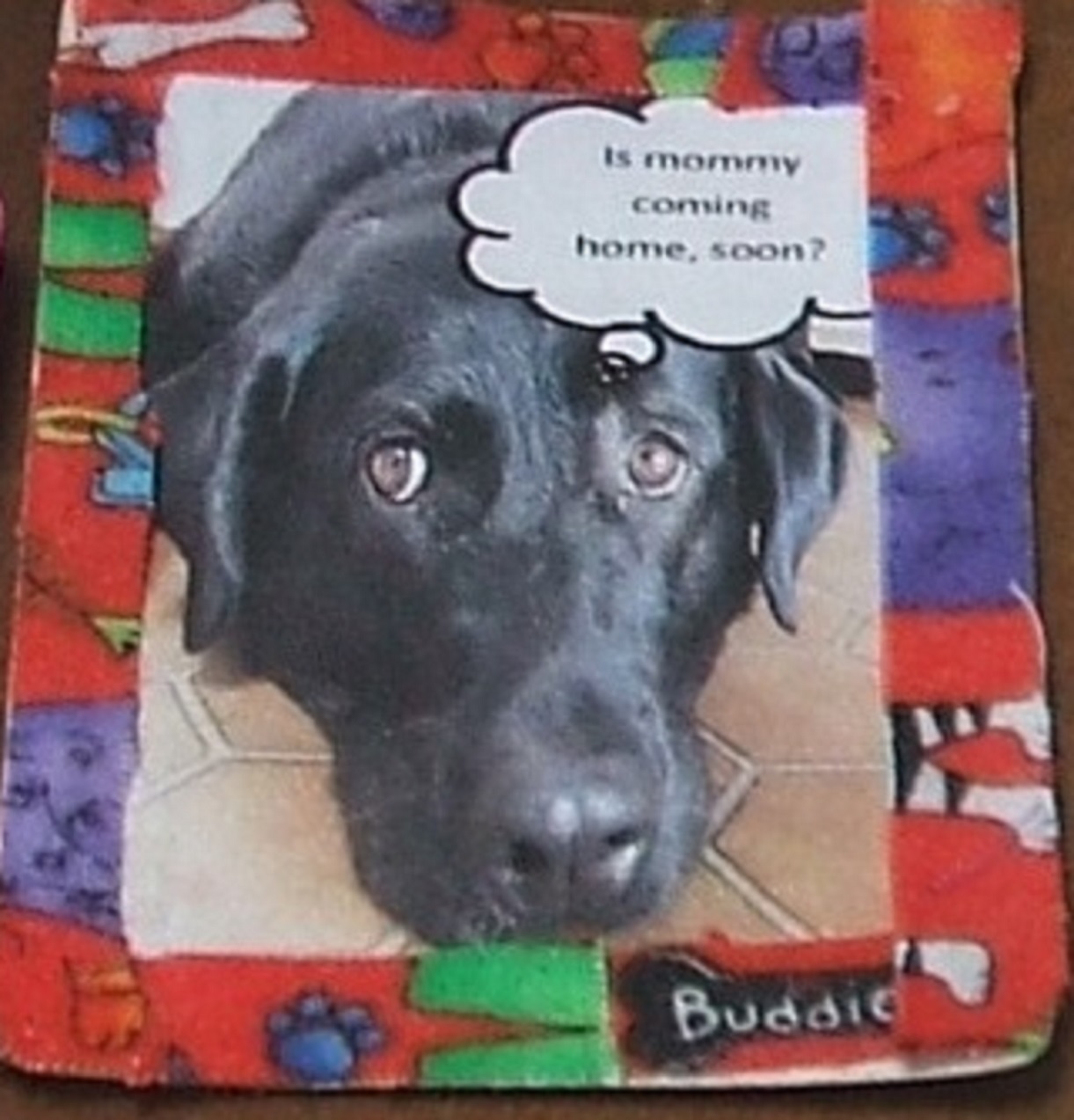 Petaluma, California
August 21, 2017 5:08pm CST
I usually don't have the time to participate in "Events" groups I belong to host, but this time I went for it. The event is called the "Dog ATC Event" or something like that. I printed out this photo of my dog Angel, added an MS Paint speech balloon and a pet-themed animal border. I kind of like the way it turned out, except I had to elongate Angel's face a bit in order to get it to fit on the card. I guess that it would have worked regularly had I known I was going to use the fabric border....oh, well.
2 responses

• Hong Kong
21 Aug 17
@xstitcher
That's a very good photo of your dog Angel my friend.


• Petaluma, California
21 Aug 17
@mandala100
-- thank you, Peter. I think that she has got to be one of the saddest looking dogs in the world.


• United States
21 Aug 17
That's a good picture and the words match exactly what her face seems to be saying.

Poor little doggy. Angel is a good looking dog. Her face doesn't seem to have been affected by the elongation. Dogs have very expressive faces. With cats, it seems to depend more on their facial markings to emphasize their expressions.

• Petaluma, California
22 Aug 17
Thank you,
@deazil
. LOL--Angel has to be the saddest looking dog we've ever had !

• United States
22 Aug 17
@xstitcher
A I'm sure she's not really sad. As you say, she just looks that way. haha I wonder what she looks like when you give her a treat? Same expression? LOL It's fun to take pictures of pets. I like browsing animal pictures. I know someone who had a dog that would smile on command. hahaha He was so cute. A Maltese I think.