I depend on the GPS so much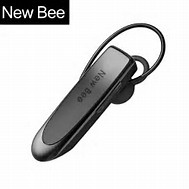 Guangzhou, China
August 21, 2017 11:13pm CST
I have a poor sense of direction. Yesterday morning my husband forgot to bring something to the office and he called me to take it to him. I was still sleeping at that time. So I immediately woke up and soon went out. Although I shall know how to go to my husband's office, but in case of I still had a messy mind after woke up. I put on my bluetooth earphone and then turned on GPS from my phone. And therefore I could hear the navigation to tell me where to go

It spent me about 15 minutes to ride a bike to his office. Finally mission completed

5 responses

• United States
22 Aug
Yes, I depend on GPS on areas I am unfamiliar with also.

• United States
22 Aug
@youless
I don't remember if I went to the place once or twice but if I've been there a handful of times I'll remember



• Delhi, India
22 Aug
There is nothing wrong in taking help of GPS for navigation. I sometimes also do.

• Canada
22 Aug
A GPS can be useful at times.