Knight Family Halloween Trail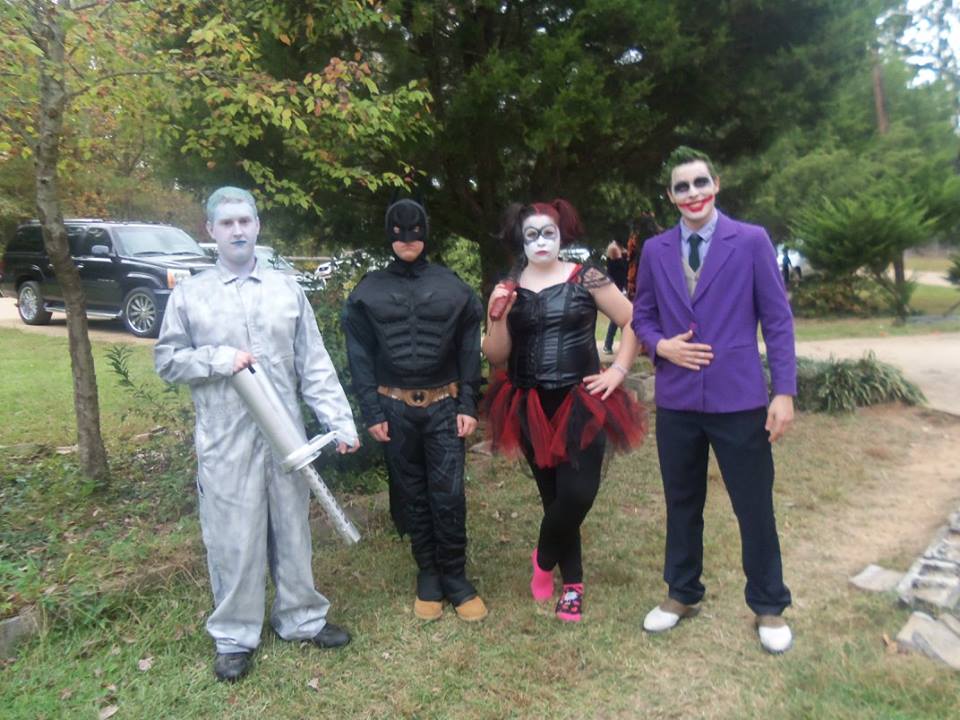 August 22, 2017 7:51am CST
Five years ago, our family started doing and annual Halloween trail. Actually, it started off as we and one other family just gathered around a campfire. I read Harvest stories to the little ones. We made smores. The adults just talked. I had some homemade decorations scattered throughout the trail. As the night went on, we ran out of drinks. Our family is addicted to diet pepsi and diet dr. pepper. So my husband and his friend loaded the cooler onto the golf cart and ran back up to the house to refill it. On the way back, they decided to turn off the lights on the golf cart, ride really slowly back down the hill, stop a couple of times and make creepy noises. Their mission was accomplished. They scared the crap out of all the kids and some of the adults. It was then, that I got the idea to make this a big production for our family and friends every year. The trail gets bigger, the scares more intense, and the props better every year. So how do you and your family and friends celebrate Halloween?
5 responses

• Philippines
22 Aug 17
we celebrate holloween by gathering all children and let their wearing there costomize costume,and we give them candy ! but before we give candy they need to say TRICK OR TREAT.

• Gainesville, Florida
20 Sep 17
That is really awesome that you and your family do that! I love it! Halloween is my favorite holiday of the year, and I thoroughly enjoy hearing about and seeing people really get into the holiday. And interestingly, I work for a local government agency, and we do a Halloween trail in one of our nature parks, and it is a huge hit with our citizens! We probably have over a 100 volunteers help us out with the event. It has grown into quite a production!

•
20 Sep 17
That sounds like fun! I wonder how far Gainsville is from me. I would bring my gang to visit that trail.

• Gainesville, Florida
20 Sep 17
@gnatsmom
I don't know where you live, so I can't answer that question! Lol

• United States
23 Aug 17
We used to decorate all out but now there are hardly any kids that trick or treat in our neighborhood so we don't do much.

•
23 Aug 17
We live in the country, so not much trick or treating here. That is why we would usually have small parties with a few family members and friends, then it grew into a big party with more and more people. We love it. We usually schedule a day or two before Halloween, so that on Halloween we can go trick or treating with my grandbabies. They live in a very busy city. It is a tight nit community and trick or treating is big there.

• United States
23 Aug 17
Sounds like fun, I love small communities and we will be moving to one in Texas.

•
22 Aug 17
We used to have Halloween costume party at work. Your family looks happy with the costumes.

•
22 Aug 17
Most of the gang makes their own costumes. It is so much fun.