Wonder what it takes to be a lineman for the power grid?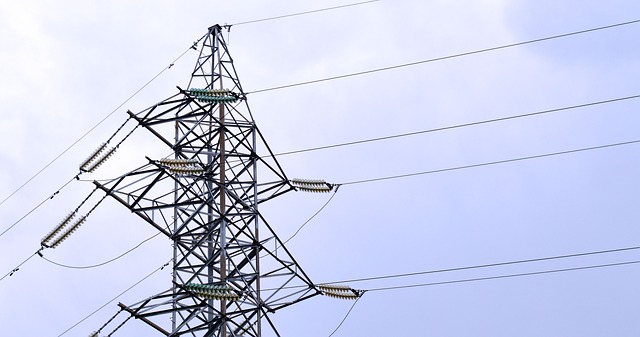 Dallas, Texas
August 22, 2017 8:13pm CST
We both just watched LIFE ON THE LINE with John Travolta and many other fine actors and actresses. It was very inspiring. It showed in that movie, just what kind of man takes on this job and the many dangerous risks involved. To learn more about linemen you might want to Google it but still I think you might like the movie and if so let me know what you think about it. Below is a Facebook page about the real linemen who risk their very lives each and every day and provide America with the electricity that we all so much take for granted. My wife has a son who is a master electrician and he has been risking his life every day and he is a true testament to the will power of the American Spirit of Getting the Job Done and doing it right the first time.

The Fallen Linemen Organization, Madisonville, Louisiana. 55K likes. The Fallen Linemen Organization is a 501(c)3 supporting families of Fallen Linemen and building a NATIONAL MEMORIAL TO HONOR ALL...
8 responses

• United States
23 Aug 17
Aw they do risk their lives indeed Anthony. All credit due them and your wife´ son too.

• Dallas, Texas
23 Aug 17
Thank you. Yes, it is a job I would not be willing to take myself but then I do appreciate those who do this type of work. They are brave souls, like the men and women of our American military forces.


• United States
23 Aug 17
@lookatdesktop
Yes indeed Anthony so many good hard working people in this country sacrificing everyday.

• Dallas, Texas
23 Aug 17


• Hong Kong
23 Aug 17
@lookatdeskstop
That's a very challenging job my friend fo rit involves brain, skils and courage my friend.


• Dallas, Texas
23 Aug 17
It appears to be one that most of us tend to overlook in the course of our regular lives.

• Hong Kong
23 Aug 17
@lookatdesktop
You are right on this my friend.


• Garden Grove, California
23 Aug 17
I got to watch four lmemen one here work om a ;power pole in the alley bejind my room the electrcity was turmed o\ff here in pur building and inthe Vietnamese grocery store too midnight they had one enormous ttrucik with flood lights and tghepole to life the four men up to the =power pole and all wore white coveralls. they were cleaning some tthing on the pole that connected to a whole clock or more of homes. I was fascinated as I heard them call to eacj other r haning om aomething up there and working to keep our power lines working.,I was totally interested and excited too lwas fascinated to tel the truth

• Dallas, Texas
23 Aug 17
That is very interesting. They are amazing to me as well. One of the Oncor guys did us a favor and used a long pole saw to cut off some high branches over our power line in our back yard. Did it in just a few seconds. I had to pick up all kinds of branches and put them aside for pickup later.

• Roseburg, Oregon
23 Aug 17
That is a movie that I would like to see.

• Dallas, Texas
23 Aug 17
It was enjoyed by us. Hope you like it too.



• Atlanta, Georgia
23 Aug 17
M,y nephew in law was a lineman for years until his helper jamed him into a hot line. He was a long time recovering and has no use of one hand, other parts of his body were injured. He was hospitalized for months and is no longer able to work. It's a dangerous job.

• Dallas, Texas
23 Aug 17
Sorry to hear about this. Yes, it is a very very dangerous job. Only very well trained and highly qualified people should do this kind of work and even then, that is no guarantee not to be injured or killed on the job. It is a very high risk occupation for all.

• Atlanta, Georgia
24 Aug 17

• Dallas, Texas
24 Aug 17
@RubyHawk
, Yea, I guess that might be one reason for wanting to get a job doing that kind of work. If all jobs paid according to the risks then a firefighter would get lots more than he does at present.


• Nigeria
23 Aug 17
Good rewards to your son...

• Dallas, Texas
23 Aug 17
Thank you for the good words.


• Nigeria
23 Aug 17

• India
4 Sep 17
@lookatdesktop
My father would tell me that they dont even use proper precautions here, but now the incidents have been considerably reduced :)