Surprise discovery.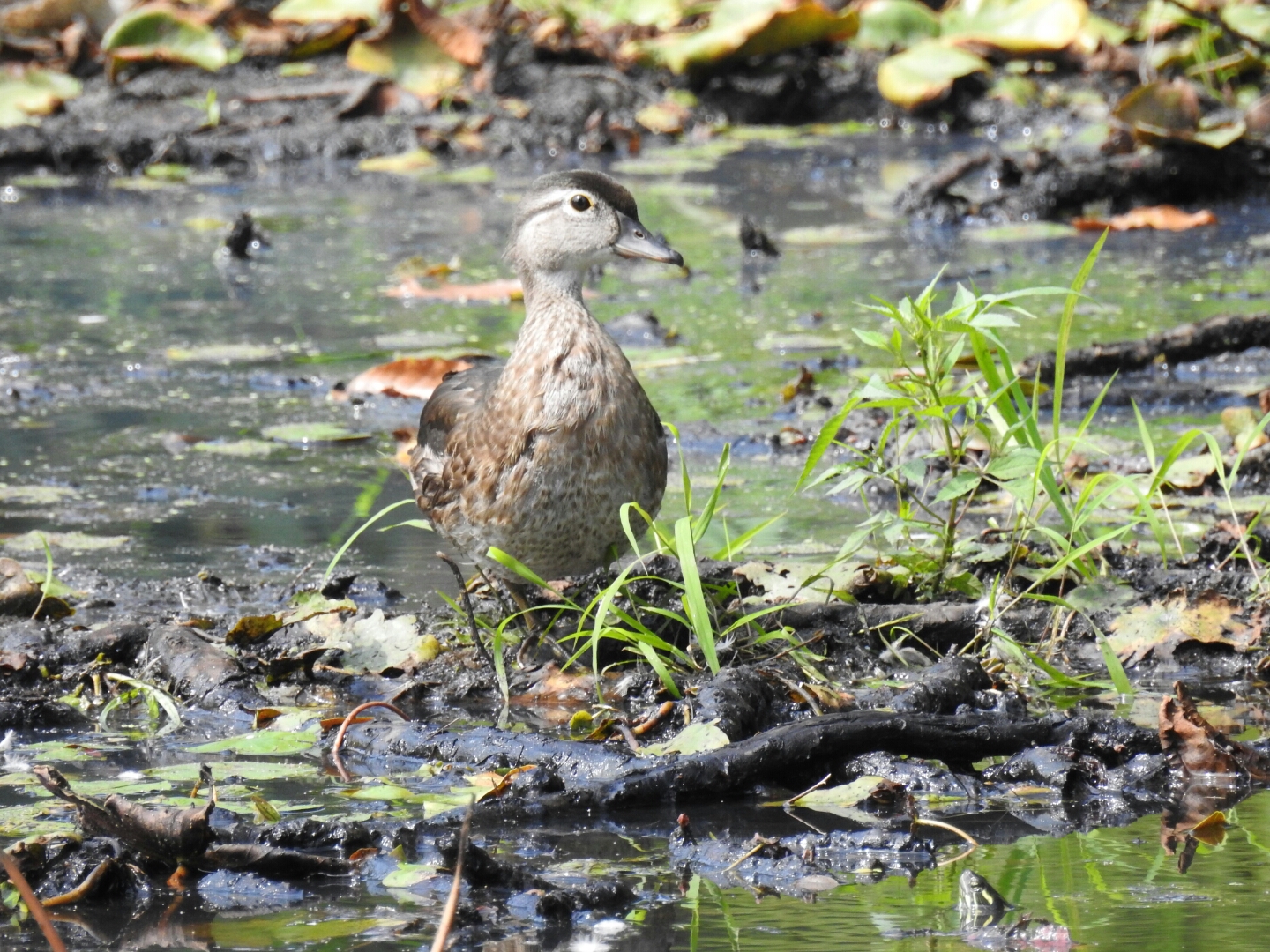 Hartford, Connecticut
August 23, 2017 2:56am CST
I was just going through some more of my photos from Monday.. And as I was looking at this one I took of a little wood duck.. I discovered what appears to be a turtle poking his head above the water in the lower right corner area? Does anyone else see it? Are there any turtle experts.. I'm trying to figure out what kind of turtle it might be.. I only know that it is not a Red Eared slider.... Nor is it a snapping turtle.. Other than that no clue..
10 responses

• Philippines
23 Aug
i saw the turtle. i think it is a ninja turtle because it is poking its head up and scrutinizing the duck, if he can swallow whole this fowl.


• Hartford, Connecticut
24 Aug
@ridingbet
:) LOL... JJ said it is a Painted Turtle... but maybe it is a PAINTER Turtle.... Get it.. Michelangelo.... ROFLMAO


• United States
23 Aug
I believe that is a Painted Turtle

• United States
23 Aug
@minx267
They are fairly common in this area, I used to see them eyeing me when I'd go out fishing

• Hartford, Connecticut
23 Aug
@JolietJake
ah... I saw another turtle in a different pond I too pics but it was in the center of the pond. I will have to peruse the pics closely when I upload them to see if there were any marking on the head like this one.. it would submerge it self and then leave a wake of bubbles and a big ring appeared on the water.. it looked cool.

• Germany
23 Aug
That`s a nice photo..hehehe..I think you`re right there`s a turtle there..I got to see turtles here too



• Germany
23 Aug
@minx267
..Here there are few turtles around the city and most of the time, I saw them floating like that together with a lot of Ducks



• Hartford, Connecticut
23 Aug
@m_audrey6788
i have only got to witness turtles on a few occasions and they are usually to far away to identify.. I love this camera and it's zoom lens as it can bring the picture so much closer.. you can actually tell what you are looking at. this was my first time ever photographing Wood Ducks also.. although I guess I have learned that in the spring these males are MUCH MUCH more colorful than this one here.. I think this one is still a baby.



•
1 Sep
wow, that is an interesting pic. I saw all sort of creatures in it, not just that duck! (You seem to know more than me about what is what in that pond.)

• Hartford, Connecticut
2 Sep
the turtle is cute. earlier there was a great blue heron in here with the ducks.

•
3 Sep
@minx267

ssshhh... I thought I even saw some croc there (I do have bad eyesight!)



• United States
23 Aug
So lovely the turtle Minx


• United States
24 Aug
@minx267
Yes what a shame you didnt see him.

• Hartford, Connecticut
25 Aug
@TiarasOceanView
yep, I guess i have to be more observant next time. he did have good camoflage.. :)

• St. Catharines, Ontario
23 Aug
I don't know what kind it is, but it has the same color scheme I used on a clay turtle I made in high school art class. And that was just a generic idea of a turtle, I wasn't following a picture or anything.

• St. Catharines, Ontario
24 Aug
@minx267
And he's probably correct, as always. :)

• Hartford, Connecticut
25 Aug
@BarBaraPrz
LMAO... well I know I am not a turtle expert so .. I will not argue in this case..

•
1 Sep
is that a wild duck? migratory bird?

• Los Angeles, California
23 Aug
It blends into the terrain. When you mention it, I can make out the turtle's eye.