Onion Rings for Snack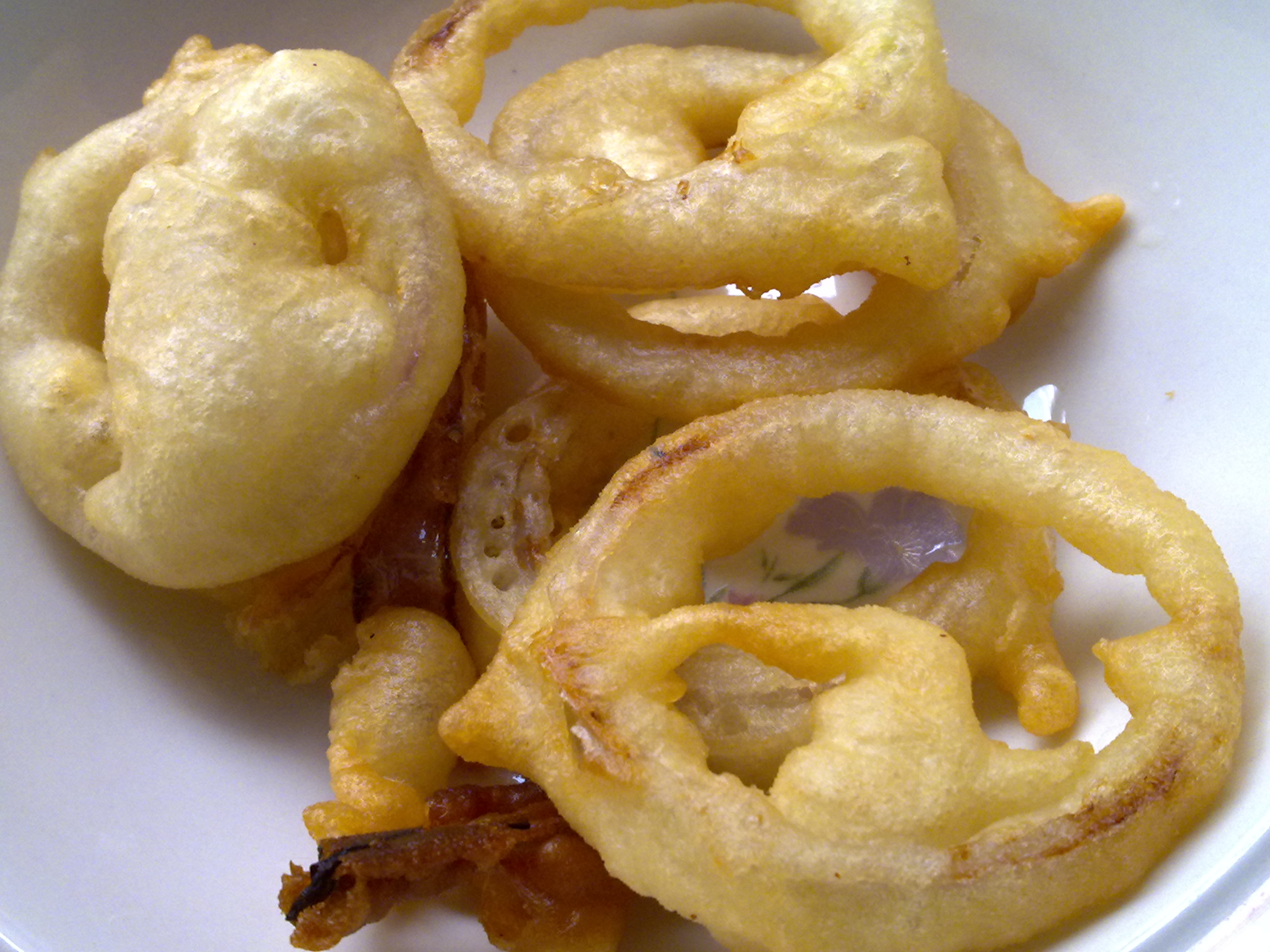 Malaysia
August 23, 2017 4:50am CST
It is tea time ! So, what are you having for tea time break? Today, I made a plate of onion rings. These rings are tasty and goes well with warm tea or MILO. You don't have to drink cold beverages with onion rings, it is up to your preference. To make onion rings, you will need 1-2 big red onions, peel the skin and slice them into rings. Then prepare the batter. Just mix plain flour, a little salt and pepper, crack in an egg, pour in a little water and mix well. Gradually add in little by bit water until the batter turns thick. Dip in each onion ring into the batter, coat well before deep fry in the wok with sufficient hot oil. Lots of crispy onion rings that you can have them anytime, any day! Dip into spicy chiili sauce of your choice ! Wanna try some? photo taken by peachpurple
10 responses


•
26 Nov
I had a craven for them so bought onion rings in the package and will make them to have with my hamburgers I will make and maybe my sloppy joes too. Have not had them in ages.

• Malaysia
26 Nov
oh that would be a wonderful combination, do show us later

•
26 Nov
@peachpurple
The hamburgers do not always turn out good. I usually do not take pictures of my good and maybe I will this time. Thanks peachpurple.


• Canada
23 Aug 17
I enjoy onion rings every now and then. Those look really good.

• Canada
26 Nov

• Malaysia
26 Nov



• Chile
17 May
I had forgotten about onion rings. Thanks.

• Malaysia
26 Nov
me too, nowadays Tesco is selling onions at very low price

• India
23 Aug 17
Wow they look delicious.. hope you enjoyed


• Malaysia
26 Nov
yes, thankfully they finish up

• Waikoloa, Hawaii
24 Aug 17
i love onion rings but i dont know how to cook it i know to cook potato chips


• Hong Kong
23 Aug 17
@peachpurple
Those onion rings looks so tasty my friend.