Free delicacies!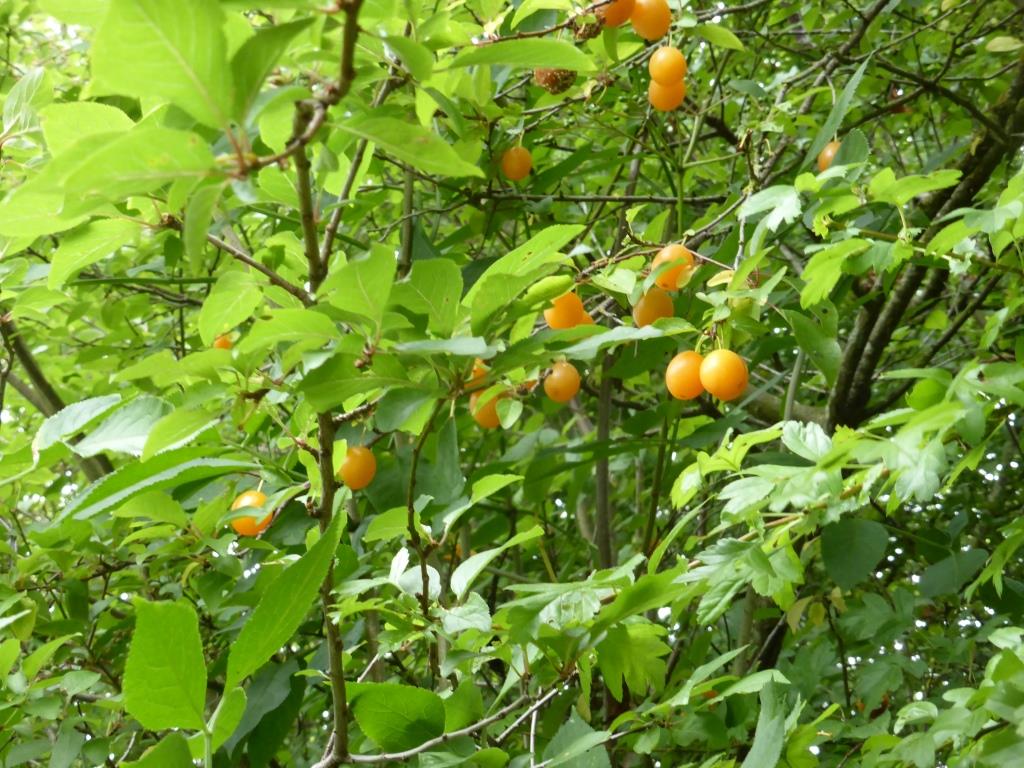 United Kingdom
August 23, 2017 7:20am CST
Until I moved 'down south' I had never heard of Mirabelle plums, but since living in middle England I started to notice these trees with little yellow fruits in the hedgerows and eventually found out what they were. They are about the size of cherry tomatoes and are really delicious eaten fresh, picked warm from the sunshine, or made into tarts or jam or even liqueurs. Apparently they are considered a real delicacy in France, but here most people ignore them. Along the roadside there is often a patch of bright yellow where the plums have fallen and people have driven or cycled over them – maybe these same people drive on to the supermarket where they can buy Mirabelle jam for £2 a jar! I don't know whether it's a British 'thing' or just a curse of modern life, but many times I've been eagerly gathering up tasty roadside bounty and have overheard parents tell their children 'Don't touch those, they're poisonous.' It makes me wonder what they think I'm going to do with them – perhaps they think I'm a witch about to cook up some evil potions? Mirabelle jam is really delicious; although we don't eat jam sandwiches very often any more I do love a spoonful with natural yogurt, much nicer and cheaper than the ones you can buy - and home-made Mirabelle jam costs about 30p per jar! All rights reserved. © Text and image copyright Fleur 2017.
9 responses

• United States
23 Aug 17
I guess that's not something I've ever heard of.

• Switzerland
23 Aug 17
Living in France for 30 years I know very well the Mirabelle plums. I had tried to grow a tree in our garden, but the poor tree does not like our weather. I do not know why are so praised by the way, the greengage prunes have a better taste.

• United Kingdom
23 Aug 17
I like them fresh, and Big One likes them too which is great. I do love greengages as well - we had a clump of trees in our last garden but we had the same problem you had with the mirabelles, the trees were so tall we only got the fruit when it fell down. We did cut the trees down to about head eight then let them re-grow and after a few years got a bit of fruit we could reach - but then we moved house!

•
23 Aug 17
I've spent most of my life living down south and I've never heard of them. I do think I've probably squished a few in my time though!


• United States
23 Aug 17
Yes here in the USA I will pick what is free and wild and make jams and jellies too.


• Philippines
24 Aug 17
Oh..we have that kind of tree here..I also tried picking up the fruits..It is sweet and I saw that they put the fruit in a ladys drink



• Canada
24 Aug 17
Never heard of those ones. But found this fact about them right here:

We hope you don't have a thing for raw milk, but if you do... you're outta luck.