Light At the End of the DMV Tunnel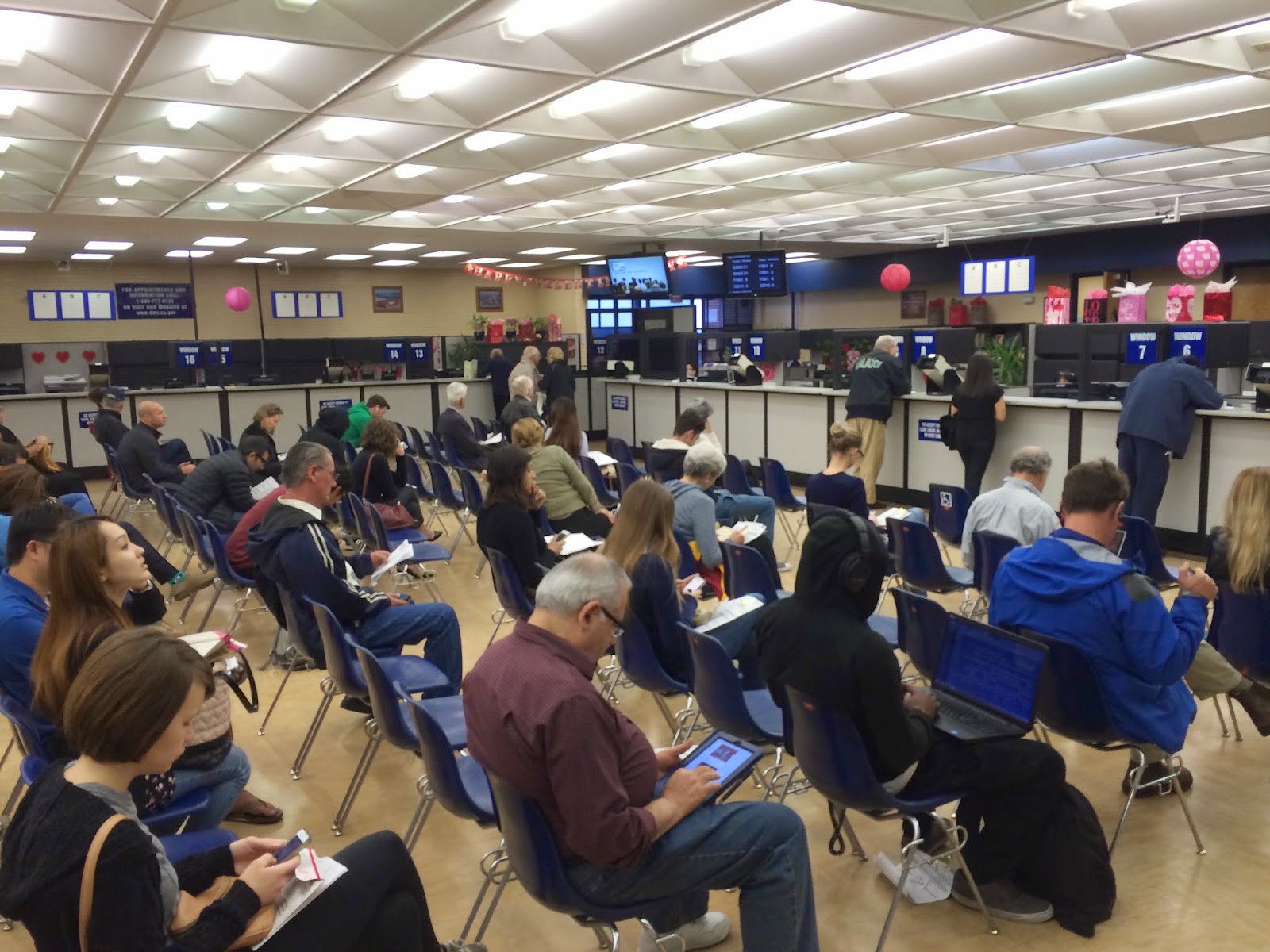 United States
August 23, 2017 12:56pm CST
Wow! I just had the most amazing visit to the Department of Motor Vehicles ever! When we moved to Virginia, I got a Virginia license and registration. But, I was still making payments on the car. So, the title had to be put on hold until after I paid the last car payment and the title loan that followed. I got the Pennsylvania title last week, so we went to the DMV on Saturday. But, even with sunglasses and a cap on, my eye could not handle the light, so we left, and went back this morning. We left early enough that we were the first two people standing at the door waiting for them to unlock it. Then, as luck would have it, my number was the second one called. But, that's when my luck ran out. The girl at the title loan place had filled out one too many spaces on my title and by doing so, also created a new lien on my car. So, we were told we'd have to go back to the title loan shop, have them correct their error and come back. I don't drive and haven't driven for over a year, and my roommate had to get to work. So, I asked to speak to a manager. Betty was wonderful. I explained that was our second trip there in less than a week, and my eyes can't handle the lighting. So, Betty said if we could get the loan company to fax over a release of title, my roommate could pick up the title for me. And, on top of that, she also said he could skip the line and go straight back to the counter to get it. So, before he left for work this morning, that is exactly what he did. So, now that I have my Virginia title, the next step is to sign it over to my son once he gets settled in Ohio. After that, I'll only ever have to go online to renew my state ID and handicap placard. But - Wow! Even my roommate says that was the best "let me speak to your manager" experience he has ever had anywhere. So, for all the griping and complaining we all do about the DMV, there is a silver lining in there somewhere. And, for me today, her name was Betty.
2 responses

• United States
23 Aug 17
Wow. What a mess it started out to be.. glad you got help from Betty. I hate the RMV. Longest waste of the day ever. thankfully I don't drive and only have to go to renew my ID but, that expired 2 years ago and I haven't went to do it lol

• United States
23 Aug 17
Yeah. I'm glad I no longer drive as well. As soon as my son gets settled in his new home in Ohio, I am transferring the title to him. Then, I will only need to pay for my handicap placard every five years and ID every eight years.

• United States
23 Aug 17
I am so pleased to hear this. I have found that the DMV here has given me some great service and help too, especially when they were dealing with my elderly dad.

• United States
23 Aug 17
I wish you could have been there to see Betty in action. She was so amazing with me that I bet she's even better with the elderly.