Virginia Tourist Attractions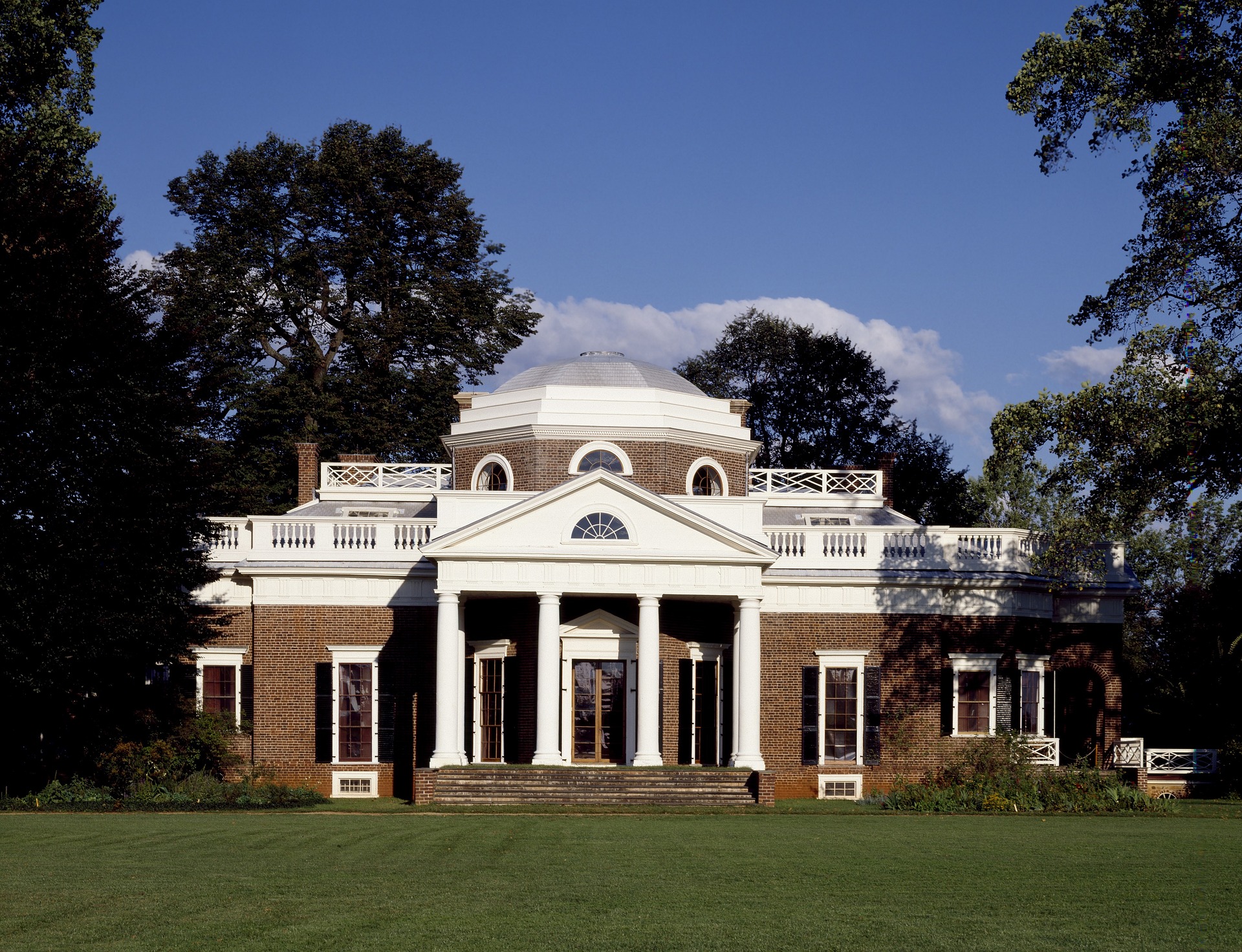 United States
August 23, 2017 12:58pm CST
What's Your Favorite Place? If you had friends and/or family visiting you from another area or country, what is the FIRST thing that you would take them to see in your area? What do you think they would most likely see that they have never seen before? For me, I would want to take any out-of-town visitors to the mountains or to the beach. Virginia Beach is just a couple hours away and the mountains about the same distance but, in the other direction. I live in the middle, so I can easily travel to either area easily. Luray Caverns is also a BIG attraction in Virginia, as well as Natural Bridge and the homes of several U.S. Presidents. The photo is Monticello the home of Thomas Jefferson. Some persons would be more interested in seeing Civil War sites and battlegrounds. Others might want to cross the Chesapeake Bay Bridge and Tunnel. Others might want to go to King's Dominion or Busch Gardens or Colonial Williamsburg. There is a lot to see and do in Virginia. I enjoy living here. What about where you live?
4 responses

• United States
23 Aug 17
I would take them to the city of Chicago. We would take a spin on Lake Shore Drive and end up at the House of Blues.

• United States
23 Aug 17
I've been to Chicago many, many times. I especially enjoyed eating dinner on the 80th or so floor of the John Hancock building, I believe it was, and overlooking Navy Pier and Lake Shore drive. We were seated before the sun went down. I was sitting right by the window looking down Lake Shore drive. As it got dark, we were treated to the view of all the lights coming on, on Navy Pier. The Ferris Wheel etc. The home office of the company I worked for, was headquartered in Chicago, so I went every year, sometimes twice or three times a year for Conferences and Business meetings. Of course, we went to the top of what used to be called the Sears Tower and enjoyed many other delights that Chicago offers. We ate a Ruth's Chris and several other fine restaurants and enjoyed the St. Patrick's Day parade and the green Chicago River and the other festivities near the Lake several times. I have NOT been to the House of Blues, so that would definitely be a treat for me.

• United States
24 Aug 17
@Corbin5
Yes, there are a lot of fond memories that I have from Chicago. I do understand that the crime rate there is bad, just as it is here in the Richmond, Virginia area. Crime is a problem in all the big cities, I think.

• United States
23 Aug 17
Honestly, no idea. As the Cape is big, as is Mass.. and everyone likes different things.

• United States
24 Aug 17
What places have you personally visited near you?

• United States
24 Aug 17
@IreneVincent
alot but lot has also been closed or moved around for other things


• United States
24 Aug 17
We went to the Aquarium last year. It was nice. We will probably go again when we come in October.

• Los Angeles, California
23 Aug 17
I have never been to Virginia. Monticello would likely be at the top of my list. I am a LA native and everyone knows the tourist sites here.

• United States
24 Aug 17
I have been to LA a few times but haven't seen much. I have driven on the LA Freeway in 5 O'clock traffic. That was a crazy day. I wrote about it on here I think. I had surgery in Norwalk, twice, and stayed there for a few weeks recuperating. Have you ever heard of the Institute of Bloodless Surgery? I suppose its still there. My surgeries were over 20 years ago..