Back from the gym! (and Trader Joe's) August 24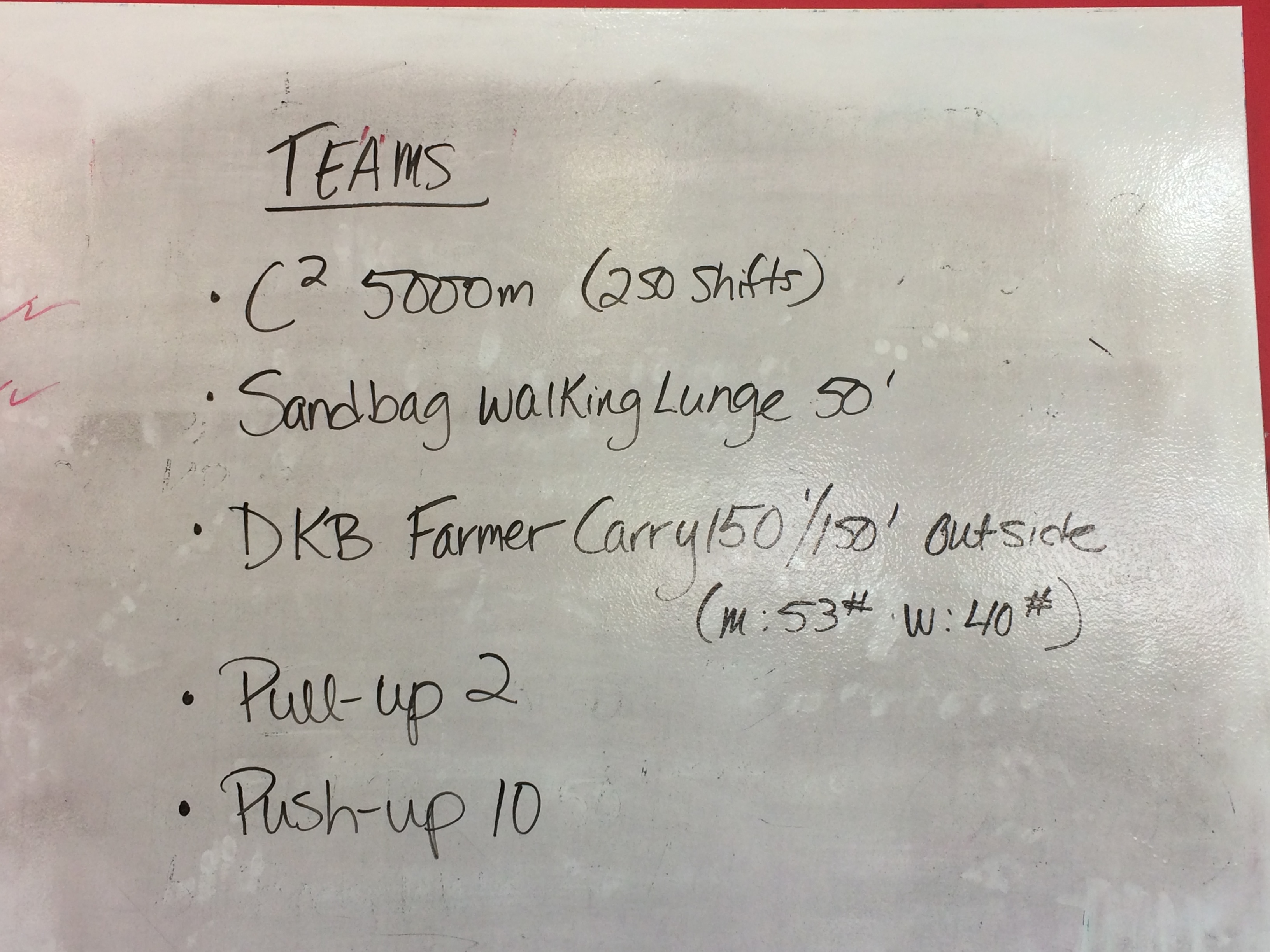 United States
August 24, 2017 11:28am CST
This morning I had a 9:30am workout which was intense! It was a team challenge with 4 people to a team. We had to row on the C2 rowers to 5000 meters in shifts of 250m and there were other things for us to do in between shifts. This is what we did: 1) 250m C2 rowing (go until team hits 5000 meters) 2) loaded sandbag walking lunges (50') 3) double kettlebell farmer carry (150' x 2) 4) pull up (2) 5) push up (10) It was tough! Rowing, walking lunges, and then that long farmer carry all back to back really took it out of you. I did TRX rows instead of pull ups because I can't do them. My team was 4 pretty strong women so we came in 2nd out of 5. It was a great workout and I walked out of there feeling like I really didn't have anything left to give. Since I was already about half-way there, I decided to make a run up to the closest Trader Joe's to pick up some stuff--extra virgin olive oil, ghee, coconut aminos, canned cat food, their shampoo, conditioner, and body wash, some raw nuts, and the Argentinian red shrimp that they have that I love. I am stocked up for awhile now. Anyway, next workout is the Saturday Strongman session at 8am.
3 responses

• United States
24 Aug 17
how many week is this.Did I missed it on the information

• Los Angeles, California
24 Aug 17
A Trader Joe's visit is relaxing after that workout.

• United States
24 Aug 17
How can something be 'extra-virgin'? I've never understood that. Yer either a virgin, or yer not a virgin...