I found out what is wrong with my eye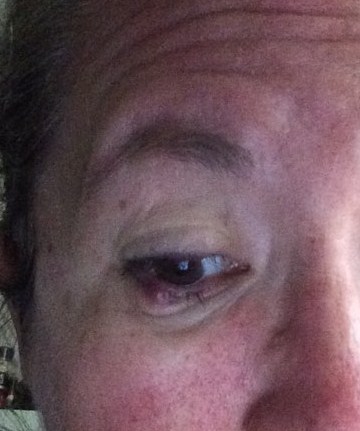 United States
August 24, 2017 6:52pm CST
As most of you know my eye has had problems since April, I been given different eye creams. Well I am told it is blepharitis , if you look up images for it on the internet. I think it looks like my eye. I will be seeing an eye doctor soon, from what I understand, not contagious, treatable, but no cure.
10 responses

•
25 Aug
Yes, it can be treated. I had a very mild case and was told to use warm compresses to relive it. Their are other treatments to keep the eyelid clean of bacteria. I was also told to use a mild baby shampoo to clean my eye lids.

• United States
25 Aug
Did you get this back or is it gone for good.. That is good to know.

•
25 Aug
@CookieMonster46
Did not come back. Had this many years ago on inside of eyelid. If it's still there it is so minute I don't notice it.

• United States
26 Aug



• United States
25 Aug
I see the opthamolagist next week so will know something then.

• Greencastle, Indiana
25 Aug
OH crap that's not good, what cause's it or how did you get it ?? hope they can fix it or get rid of it or make it better some how.

• United States
25 Aug
the doctor can only put the referral in to the optometrist, she can't say for sure what caused it. I looked it up and all i see is this Treatment can help, but this condition can't be cured Requires a medical diagnosis Lab tests or imaging rarely required Chronic: can last for years or be lifelong Blepharitis commonly occurs when the tiny oil glands of the inner eyelid become inflamed. It often occurs along with other skin conditions or allergies. Symptoms include red, itchy eyelids that may look greasy and crusted. Dry eyes also are a symptom. Treatments include cleaning the eyelids, antibiotic or steroid eyedrops, and treating underlying conditions. However, blepharitis tends to come back. Just my luck

• United States
25 Aug
You also can use Apple Cider Vinegar (brand name of Braggs) and put a few drops in warm water and it cleans the eye really well Jelly. I have had this too and that vinegar gets rid of it. It does not sting as long as you ratio the warm water and vinegar right and use cotton balls or pads.

• United States
25 Aug
@toniganzon
That stuff rocks Toni..it feels good on my face too at times. Like an instant face lift lol


• United States
25 Aug
Really you had blepharitis , do you still have issues with it? I will try this too


• United States
25 Aug
That looks pretty bad. It also looks painful. There needs to be a cure for that. Praying that it feels better and looks better. I managed to mess up my eye, too. I dropped some disinfectant in a bucket of water and it splashed up right into my eye. I put my face under the cold water faucet but I could still feel the burning inside the eyelid. I have never done anything that stupid at work all the years I have been there.

• United States
25 Aug
Is your eyes better? that sounds bad. for me ,half of my eye is close, this thing is on the top of my eyelid inside the top eyelid and the bottom.

• United States
25 Aug
@CookieMonster46
I looked it up. Warm compresses and gentle cleaning of the area are the best things to do for it. Or follow your doctor's advice if it is different.

• United States
25 Aug
@akalinus
right now just the compresses, I haven't seen the eye doctor , hoping he can give me some drops for it.


• Philippines
25 Aug
It's eyelid inflammation? It's since April? that's too long. Sometimes my eyelids hurt too but I wait for a week and it will be gone

• United States
25 Aug
I went to urgent care in April they gave me a cream said eye infection but it has gone on some time, then a nurse told me I had a stye right after the eye infection cleared up but it never went away and just seems to be getting worse.

• Philippines
25 Aug

• United States
25 Aug
I hope you at least know what it is now.

• United States
25 Aug
yes, blepharitis is what they call it. just a pain to deal with.

• United States
25 Aug
@CookieMonster46
pain stinks but better than that plus other stuff. Since it is the eye.

• San Jose, California
29 Aug
Well, at least now you know what it is! I hope the treatment helps, and especially the apple cider vinegar suggestion below.

• United States
30 Aug
Will keep you posted, it would be nice having my eye back to normal.


• Jacksonville, Florida
25 Aug
I'm sorry, I hope it gets better soon.