Hidden Agenda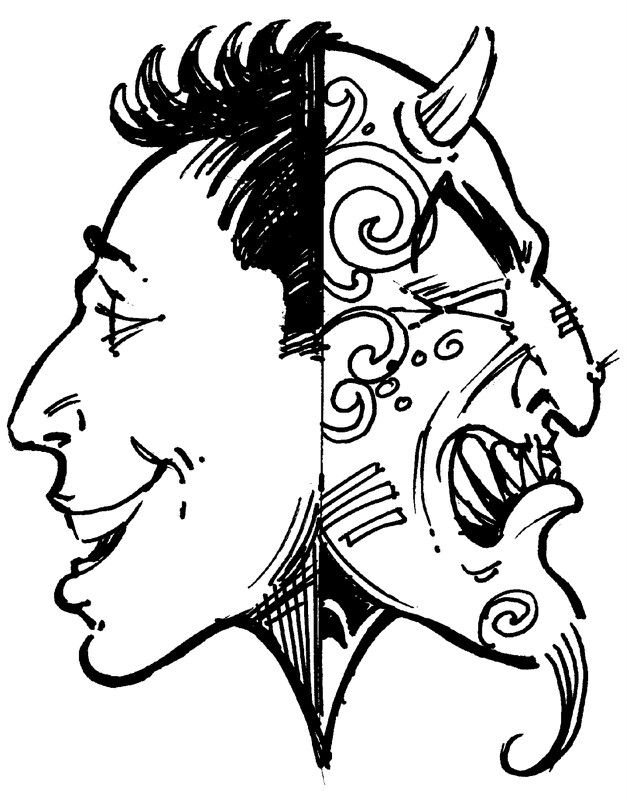 August 24, 2017 8:07pm CST
In the 24 years of my existence, I am blessed enough to have met these vile sneaky people only a few number of times. Unfortunately, a friend of mine has a cousin who has been squeezing all of the positivity out of her due to her maliciousness and envy. You see my friend is an achiever with a very likable attitude, but people tend to abuse her because of her too good for my taste attitude. Her cousin has done so many distasteful things behind her back and pretend that she's doing things for her sake although it's the opposite. Now she has struck again. She and my friend had the chance to work on this really good company in the U.S., but only my friend has qualified. Now, she's being all sneaky again and talking her out of working there, but at the same time, forcing her to find work for her the first thing she arrives. She is very pretty on the outside but a really ugly witch on the inside. Has any of you met or been victimized by this kind of person?
8 responses

•
25 Aug 17
Met a few in my life. Real bad luck, seriously!

•
25 Aug 17
@JeeyanDee
Two tried to make me lose my job (unsuccessful on their parts since the boss knew me too well), one made my life hell for almost a decade until she was reprimanded by someone else in authority...

•
25 Aug 17
@YrNemo
Almost a decade?! Gosh, how were you able to stay there for that long?


• Hong Kong
25 Aug 17
@JeeyanDee
There's so many of that type out there my friend so beware.



•
25 Aug 17
Yes I agree, there is a lot of them out there. I just don't really allow myself to be victimized by these people. I guess I am decisive and confident enough, that they know I don't take sh*t from anyone.

• Hong Kong
25 Aug 17
@JeeyanDee
That's the right thing to do my friend.


•
25 Aug 17
@mandala100
Have you been a victim of these kind of people before?


• United States
25 Aug 17
Oh yes I have. And you are so right to identify them as such vile and sneaky, jealous evil doers. In fact, my own sister is this kind. I will not tell the long story, but now I have no contact with her because of these exact reasons and I am no longer the victim. I hope your friend will be okay and do what she wants to do and not listen to that wicked one.

•
25 Aug 17
You own sister? That's just awful. I mean you own flesh and blood, being able to do that to you.

• United States
25 Aug 17
@JeeyanDee
Well people are people, family or not. Believe me, I would never have thought this could happen within family, I was as surprised by it as anyone could be, but yes, sadly, she is bad to the bone. She was always a bit off when we were children, but now she is a monster literally, will step on and over anyone.

•
25 Aug 17
@TiarasOceanView
That's just terrible and heart breaking. It would have been so hard for your family to deal with that kind of problem.


• Thailand
26 Aug 17
I am almost three times your age and have met many people like this and unfortunately, most of them had been close relatives.

•
26 Aug 17
It's awful when they're your flesh and blood because you can't just forget and turn your back on them. How did you deal with that?

•
25 Aug 17
I`ve seen many of them. I`m afraid of such kind of people.

•
25 Aug 17
Have you been a victim of them before?

•
25 Aug 17
@JeeyanDee
Yes, one of my school friends was such person.I had been a victim of her.I liked her so much but she made fun of me.

•
26 Aug 17
@fly802
People like her have so much insecurities and issues with themselves that they have to take it out on others to make themselves feel good. That is just twisted because instead of feeling better about who they are, they get more miserable inside. It's just awful


• United States
25 Aug 17
My mother and my sister both fit this description. t is more difficult when it is a family member abusing you. I hope your friend will eventually see that she is a victim, sooner rather than later.

•
25 Aug 17
The problem is she does know! She is just too nice for her own sake. She said she just can't forget the good things her cousin has done for her, even though she knows she did it for her own sake, not my friend's. Yours is worse though because they're your immediate family. I can't imagine being in your position.

• United States
25 Aug 17
@JeeyanDee
That is too bad that your friend cannot put an end to this problem. She may have real serious trouble down the road.

•
25 Aug 17
@sumofalltears
That is exactly what I said. I hope it's not too late before she finally puts her foot down.

• United States
25 Aug 17
ive been around people like her. your friend should just go to the job just to get away from her for a while. all she has to say is that theyve hired all the people they want. distance is what will let her be the person she naturally is.

•
25 Aug 17
I agree. Even her other family members has scolded her cousin because she has bullying her too much already.

• Green Bay, Wisconsin
25 Aug 17
That's terrible to have someone like that in her life. I hope she can see what her cousin is doing and go after what she wants. No, I don't have anyone like that in my life.