How many of you like wearing glasses?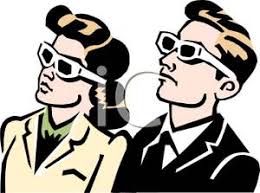 Canada
August 25, 2017 4:55am CST
People wear glasses for different reasons. Youngsters wear glasses, particularly sun glasses as a fashion icon. There are some people who wear sun glasses to protect their eyes from the heat of sun rays. On the other hand, some people have to put on the glasses to improve their eye sight. With the passage of time, trends are getting changed and now glasses are available in different style and design which determines their price. Do you like to wear glasses?
8 responses

• Philippines
25 Aug 17
I dont wear glasses for fashion. But I am planning to but one so that I can use it during travel. But I wear reading glasses!


• Canada
25 Aug 17
You have a smart thinking. Is your eye sight ok dear?

• Philippines
26 Aug 17
@studylove
Slightly not okay. I wear eyeglass with 70 and 75 grade. not so high compared to others.

• Canada
26 Aug 17
@renicemae
ok dear, What is the color of the glasses you like the most?


• Philippines
25 Aug 17
I really don`t like wearing glasses but if it`s the only way I can see then, it is ok..I use sunglasses on summer due to sun really hurts my eyes



• Canada
25 Aug 17
I also wear sunglasses, especially in the summer when the rays of sun is blazing. This way, i protect my eyes. What color of sunglasses do you like?

• Philippines
25 Aug 17
@studylove
..Well..a shade of brown..and small one..


• Canada
26 Aug 17



• Canada
25 Aug 17
Ok, do you like glasses with smart frame or thick one?

• Manchester, England
25 Aug 17
@studylove
I always pay extra to ensure an attractive design.

• Canada
26 Aug 17
@Asylum
You have good choice, i appreciate your liking for glassess.


• Philippines
25 Aug 17
@studylove
It's not that much. I have astigmatism and a grade of 75 on both. However, its enough for me to have a splitting headache if I strain my eyes and not wear glass when reading.



•
5 Dec 17
I had to get glasses when I was quite young and when I could I got contact lenses and now I have a pair of glasses for reading and one for seeing far away and my contact lenses and also sunglasses. I have not choice about the matter whether I like wearing glasses or not. I have to wear them to be able to see and read. I love sunglasses to help with the sun.