Free At Last! Free At Last!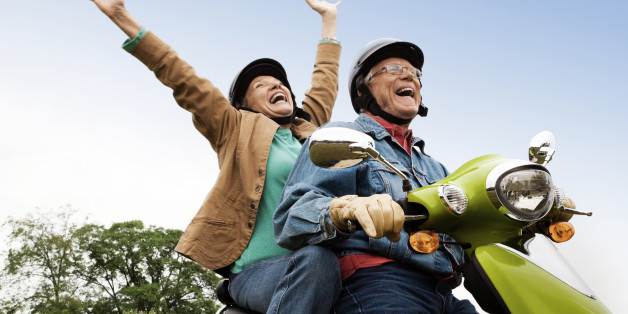 United States
August 25, 2017 10:36am CST
It's 11:31 am. I do not work night shift and I am not sad or angry either. But, I am having a beer. Because - why not? My only child (age 22) just left home to make a go of living on his own 431 miles (64 km) away from me. I got a little teary-eyed as he was pulling out of the driveway, but that was it. For now, I am okay. What did any of you do for yourself on the day your last or only child moved out?
8 responses

• India
25 Aug 17
I have to agree with
@alberello75
. In the long run every thing will work out fine.

• Genova, Italy
25 Aug 17

• India
26 Aug 17
@alberello75
Yes I do and I think you have the right attitude.

• Genova, Italy
26 Aug 17
@silvermist
I also should have the age to leave home (42 years), but I can not do it! I'm disabled, I can not work, no money, and where can I go? I must "live" with my parents. That I like it or not! It's not a choice that I can do. Is pratically an obligation!


• Genova, Italy
25 Aug 17
I understand, it may look sad!

But your happiness is that of your son. If he is happy to live alone for his future, excuse me if I tell you, but he's right! It would have been a sort of your "selfishness" in claiming him to live with you forever!

• United States
27 Aug 17
I never said I wanted him to live with me forever. I have always wanted him to be able to move out and make a life of his own.

• Genova, Italy
27 Aug 17
@Chellezhere
Yes, I can understand you. Not like me and my brother who are 42 and 31 respectively, and we are still at home, depending from my parents. This is, for us, wrong



• United States
27 Aug 17
And, I know I will not only see my son again (provided my macular degeneration stays dry and the glaucoma and cataracts lay low for a while), but I will also either move in with him or get into a place nearby. That's part of his plan.

• Palisade, Colorado
28 Aug 17
@Chellezhere
That is so good to hear. It will all work out for you.

• United States
28 Aug 17
@velvet53
Yes, it definitely is. He called me today. We had a nice video chat. He looks happy.


•
26 Aug 17
Whose freedom are you celebrating, his or yours? lol He doesn't realize he just left freedom and now has the bondage of paying bills and taxes. At least that is how my 24 year old son sees it. He got married when he was 19. Six months before he got married and moved out, he started making himself independent by paying his own cell bill, getting his own health insurance, his own auto insurance, and looking for his own place. Several years later, he tells my youngest daughter to mooch off mama and daddy as long as you can because being a grown up is not as easy as it seems. lol I am proud of him, though. He works full-time, he graduates college next spring. He is a good husband and a wonderful father. He now has an 18 month old little boy who is as big a handful as he was.

• United States
27 Aug 17
LOL! That is so true - bills, taxes, and everything else adults don't like. I'm glad to hear your son has done so well. I know he definitely makes you proud. My son's move is bittersweet. He is my only child and I am visually impaired. I no longer drive and have other difficulties as well, so I need him near. But, He also needs his freedom (which I want him to have). Still, he admits that everyone (his friends included) has scolded him for deciding to leave before my SSDI is approved. But, as he hugged me goodbye yesterday, he said they'd be down to move me up there soon. He moved to where he has for me. He is less than ten minutes from Cole Eye Institute at Cleveland Clinic.

•
27 Aug 17
@Chellezhere
That is good. He is thinking of you. Maybe his plans include something better for both of you. will pray for you both

• United States
27 Aug 17
@gnatsmom
, thank you. I believe they definitely do.

• United States
25 Aug 17
Well, we have an only child too. He is married now, and he has always lived in a nearby suburb, so he can drop by any time. When he went away to college, however, I was a mess since he was 3 hours away..

• United States
25 Aug 17
When he was hugging me goodbye, he said, "it won't be long before we come and get you, Ma." I did not get teary until he was driving away, and I have not cried.

• United States
25 Aug 17
@Chellezhere
Such sweet, reassuring words to a mom from a son.


•
26 Aug 17
Oh, and I don't think you are selfish at all (as was suggested in another comment). You just love your baby. There is nothing wrong with missing him. Our babies growing up and moving out is bittersweet. We love watching them grow and become the wonderful people God created them to be. We love watching them shine and become unique individuals. But we also love having them close and hearing about the events of their day every day. It is all a part of being a mommy. Embrace all those roller coaster feelings. Then at the end of the day, thank God that you were the one chosen to be his mommy.

• United States
27 Aug 17
I have a home phone, a cell phone, Skype, and Facebook Messenger. So, he is only a phone call or video chat away.

• United States
25 Aug 17
I was still living at home when my older sister moved out, but I remember my mom cried. I don't think she cried when I left because she was so happy I was getting what I wanted. I had been sick for so long she was happy I could be okay by myself. Then again, I didn't move very far away at all. Weirdly, my dad was the one who said he missed me.