Do you like Sambar? or Have your heard about sambar?

India
August 26, 2017 7:23am CST
Dear friends, Sambar is a typical south Indian food (curry) adding different vegetables (potatoes, onion, tomatoes, ladyfinger, eggplants, pumpkin, drumsticks, green chilly, curry leaves) and grams. Asafoetida, fenugreek, coriander powder and turmeric powder are also added in sambar. It is a nutritious food indeed. Recent research shows that Sambar has the curing capacity of colon cancer. I feel it is a good news for those who add sambar in their diet. I make sambar once in a week at home. What about the members not from India? Have you heard and tasted sambar any time?

9 responses

• United States
26 Aug 17
I had not heard of this type of curry..what is the ladyfinger and the drumsticks? I make my own style of curry a lot. I like it really very spicy.

• India
27 Aug 17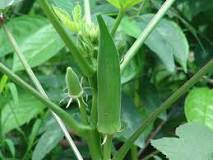 Okra is referred to as Lady's fingers.The seeds of Moringa tree are called drumsticks.

• India
27 Aug 17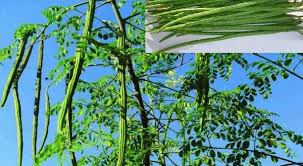 Here is a picture of Drumsticks too.

• United States
27 Aug 17
@silvermist
Oh okra..I know what this is thank you



• India
26 Aug 17
@Sreekala
, Well I add a little chilly powder and tamarind too.Also some coriander leaves after preparing.I love Sambar both with Rice and Idli.

• India
27 Aug 17
@vandana7
While we do prepare radish sambar,we do not use it always.Try preparing with out radish.

• India
27 Aug 17
@silvermist
.. I always thought radish was mandatory..lol. Is ladies finger mandatory? What about Brinjal? Because when I prepare sambhar, ladies finger, brinjal, and potatoes are missing..lol





• Philippines
26 Aug 17
Im not really familiar with Sambar but I think its hot, when its hot I cannot eat much of it.

• Philippines
28 Aug 17
@Sreekala
oh, is there a picture you can show to us.

• India
28 Aug 17

@ilocosboy
Picture on sambar powder? This is the brand I used to make sambar, if I am depending on packet powder.



• India
28 Aug 17
I remember in my childhood, sambar is always making the available vegetables at home. I mean the vegetables grown at home. All mother's know well how to make it without spending money on it. The small onion, which is the tasty part in sambar, now turned much costly.


• India
28 Aug 17
I have read the same in a newspaper. here is the link

Sambar is not spicy, doesn't affect the intestine lining and stops the development of carcinogen.


• Philippines
28 Aug 17
Drumsticks is also called Moringa leaves or moringa pods. That's one hell of a diet recipe, I sure want to try one some day.