Closing Out on a High Note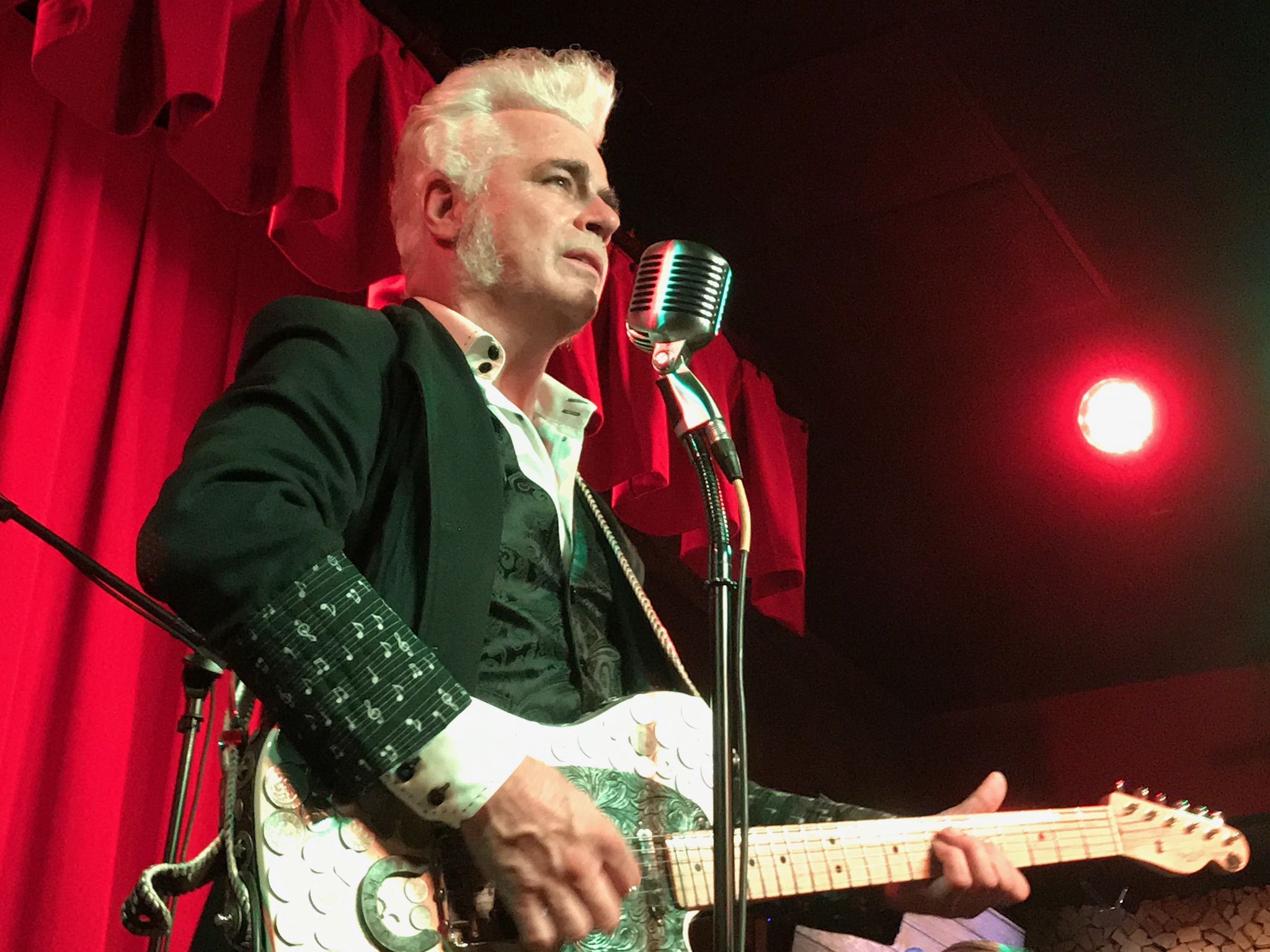 United States
August 26, 2017 11:03am CST
I heard the manager of Willie's Locally Known tell the band that they had to be off the stage by 11:30. At midnight, Dale Watson and the Lone Stars were still playing requests. And yes, they had a clock on the stage (I know, because I brought it to them after they left it at the club in Louisville). But the magic was flowing and Watson wasn't about to turn the faucet off. The requests continued to go back over his career, and in fact provided one of the funniest moments. Someone asked from "From the Cradle to the Grave," and Watson started singing "Justice for All" instead. He stopped and said, "You've stumped the band! We pride ourselves on being able to play any song on any one of my albums, and you've stumped us!" I handed him my phone with the lyrics pulled up online. He read them and began mumbling, "Man, this is
depressing.
People dying and all that." He shook his head. "No, I should never have written this." He put my phone in his pocket and said, "By the way, thanks for the phone!"

The band went through two and a half hours of fun and requests (I didn't even have to ask for "Sit and Drink and Cry" tonight!). A highlight was a young man coming to the stage and asking Watson to sing "Tienes Cabeza de Palo" for his wife, who couldn't make the show because she was home with a sick baby. Watson told him to turn his video on, said hi to the woman, then did the song. Last night was the only night this week he did "Mandatory Merle" songs, but he made up for it by doing
three
("Mama Tried," "Silver Wings," and "Okie From Muskogee"). He also did "Wichita Lineman" and "Gentle on My Mind" in tribute to Glen Campbell. So the fun with Dale Watson is over for me....for a month. He'll be back in the area on an Ameripolitan showcase tour next month. I'll be ready to sing along with "I Lie When I Drink."
4 responses

• Los Angeles, California
26 Aug 17
You need to calm down young lady after a triple dose of Dale!

• United States
26 Aug 17
I get to tomorrow....different act in concert.



• United States
26 Aug 17
About a minute, long enough for the audience to think he just might keep it.


• Denver, Colorado
26 Aug 17
Nice that he honored Campbell. A couple of audience pleasers, too.