Chives white flowers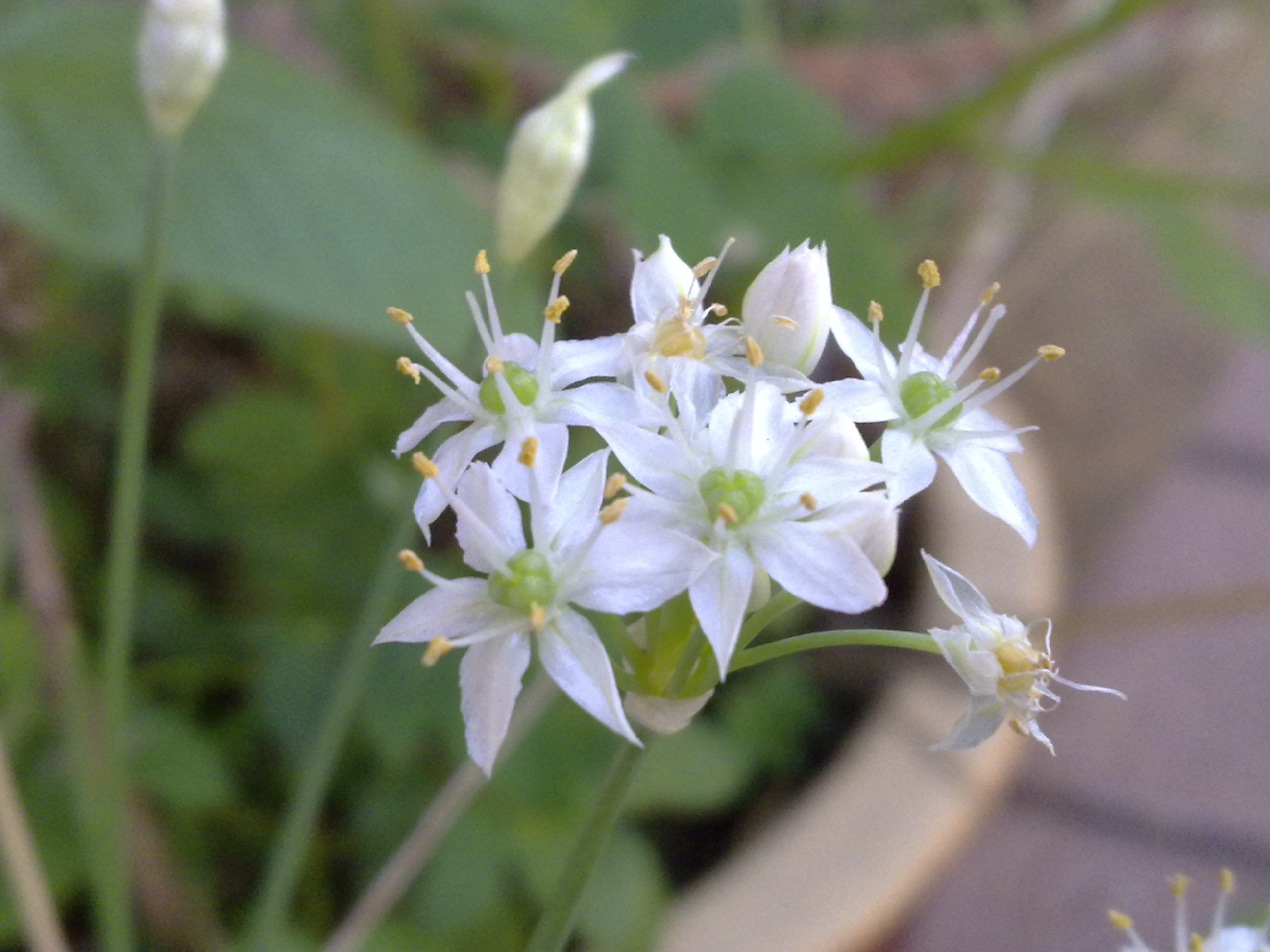 Malaysia
August 27, 2017 7:25am CST
Do you know that you can grow chives from planting raw garlic? I had a few garlic which had grown green sprout ( I think they are old ). I decided to plant them into a flowerpot, add in regular soil without compost. Just dig up some holes, put each garlic into the whole, bury until the brim, showing the green sprout only. Water them daily, give the garlic enough sunshine and wait. In a few days, you could see long blades of green chives growing out of the garlic. Leave them until the chives a few months old. You will notice white flowers grow out of the chives just alike in the picture I had taken. Those are beautiful flowers, simply awesome. I wish the flowers could stay there forever. Which or what type of flowers do you like to view each day? photos taken by peachpurple
6 responses


• Malaysia
27 Aug
In Malaysia, we called it chives, GarlicChives, not onion chives. Onion, we call it spring onions. The picture shown are the flowers grown from the garlic that grew the long blades of chives. I even cook the chives. SO, I am sure it is garlic chives.

• St. Catharines, Ontario
27 Aug


• Philippines
27 Aug
indeed this is a beautiful flower.

• United States
27 Aug
I did not know this. I know my mother always had chives on hand. I love viewing the Periwinkle flowers that last all season long.

• Cuyahoga Falls, Ohio
27 Aug
Beautiful flowers. Didn't know chives had them. I love a variety of flowers, like my sunflowers outside of my apartment and the morning glories too.

• Malaysia
27 Aug
thanks very much. SO fortunate you could grow sunflowers and morning glories

• Cuyahoga Falls, Ohio
27 Aug
@peachpurple
Yes I am. A lot of the residents do grow a variety of plants and flowers here.

• Malaysia
28 Aug
@KristenH
Must the weather and season that helps the flowers grow well