A Long Nap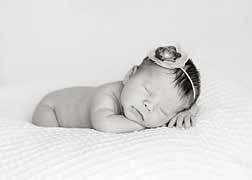 Bangladesh
August 27, 2017 9:29am CST
Today After having lunch I took a deep long nap, I wanted to have a short nap but my tiredness and sickness allow me to have a long nap. After having nap I'm feeling good and energetic. Past few days I'm not fine inside, I'm sick and tired inside but thank goodness I'm not serious ill. Do you take naps? What is the nap time for you? My mind is curious to know! . . . . . photo : pixabay
7 responses

• Italy
27 Aug 17
When I was sick, had some sort of stomach/bowel flu, I slept for 4 hours several times during the day. It was cool, but I was tired all the time because of the flu, so the amount I slept didn't really matter.

A 'nap' that lasts for more than 5/6 hours turns into a sleep for me, so I hardly ever nap.

I just sleep in the afternoon.


• Bangladesh
27 Aug 17
@sabtraversa
oh thank god you are fine now dear! I took a long nap of 2 hours




• Italy
27 Aug 17
@SHOHANA
Yeah, that's still a nap.



• Malaysia
27 Aug 17
Nope, i can't take naps because I will wake up with a headache. What sickness? Flu or fever?

• Bangladesh
28 Aug 17
@peachpurple
not flu , its fever and weakness inside, also headache bother sometimes


• United States
27 Aug 17
I stay up way too late so don't get enough sleep so usually do take a nap. Sunday's are my day for the extra long nap, but today I just couldn't rest because my legs were bothering me.

• Jacksonville, Florida
27 Aug 17
I'm so glad you feel better after your nap. I nap every once in a while when my babies nap. =)

• Bangladesh
27 Aug 17
@LovingMyBabies
so you are a mom, the toughest job in this world is being a mom, hats off! you need more sleep n naps as you need to take care of your kids

• United States
27 Aug 17
Glad that nap made you feel a bit better. I never take naps. I try, but no success.