Pizza time

United States
August 27, 2017 4:03pm CST

I see a lot f people order a pizza pie when sitting with one person. That person often has a plate in front of them. I wonder how many slice will be eaten out of that pie. How many slices can you eat out of a pizza pie? I can eat a slice with no crust. It's been a few years with no crust being eaten. I sort of stopped a lot of the stuff I loved.
9 responses

• Canada
27 Aug
I'm a pizza lover but have a hard time digesting it these days and last night I had a real desire to have some pizza but I didn't want to feel lousy the next day. I could eat 2 whole medium pizzas plus a salad plus desert at one time. It used to be my favorite meal.

• United States
28 Aug
I can eat about 3 pieces of a pizza if I like it.

• United States
28 Aug
that does not make you sick?

• United States
28 Aug
@sharon6345
No because my 3 pieces (because they are small and thin crust) are equal to 1 and 1/2 regular pieces.


• United States
28 Aug
@TiarasOceanView
oh that is good I could eat one of those and maybe an hour later half another slice.


• Sweden
27 Aug
I sometimes go to a pizza restaurant when I can go there with friends.. it is not fun to go there alone.. but most times I eat only half a pizza - and take the rest at home.. The salad helps to digest the pizza, and if I eat the rest at home, I can eat it with Sauerkraut, that has the good bacteria to help to digest the meal. I also have Probiotics at home, as capsules if I don't feel OK..it really helps.



• United States
27 Aug
Sauerkraut is what I was reading about a few days ago. I will be buying a few packs soon

• Sweden
27 Aug
@sharon6345
- I learned about good bacteria when I started as distributor in Neolife.com - we met some scientists from Stanford University, who taught us how to keep healthy and help others too.. I also learned a lot more, and have stayed at better health since I started - about 17 years.. got rid of asthma and most aches and pains that time.. amazing education..


• United States
27 Aug
@buenavida
That sounds good to be involved in. I am learning about health from youtube videos.

• Genova, Italy
27 Aug
I met a person who ate pizza in a strange way! First the outer crust, then the inside. But I eat that in slices. What a curious thing to know.In cutting pizza, I use the knife with my left hand. Only in that circumstance. I'm right-handed.

• United States
27 Aug
I am right handed as well.

• Genova, Italy
27 Aug
@sharon6345
And I'm sure that also the pizza you cut pieces with right hand.

• United States
27 Aug

• Hong Kong
27 Aug
@sharon6345
I can eat 2 to 3 slices of pizza my friend.


• United States
27 Aug
That is good to know it must be good too.


• United States
27 Aug

• Peoria, Arizona
28 Aug
When I am by myself, it is normally 2 or 3 slices. I like to be able to have pizza in the morning and probably the next dinner haha so separating it like that makes it easier, but when it is with my mom we normally have 4 slices each 2 for dinner and 2 for breakfast. I am the odd one that actually enjoys crust on a pizza haha

• United States
28 Aug
Oh I love love the crust but it's not good for you so I cut it out. I am working hard on my good eating for a change. I am not perfect yet but I am still getting there

• Peoria, Arizona
28 Aug
@sharon6345
Carbs are good if you have balance haha which is how we do it. I am forever overweight, but still try to take care of myself, 1 crust doesn't change anything as long as you keep being healthy the rest of the time

• United States
28 Aug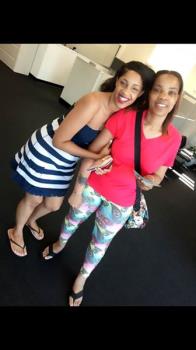 @DesirousDreamer
I understand but I was speaking about myself I don't want the added calories in the crust. I am having a hard time with pain. But no matter what I keep working out. I don't want to lose focus on how I want to look at 50. Right now I look like my daughter's sister. at 50 I want to be the same if not better. I gained a little weight and I want it off.


• Los Angeles, California
28 Aug
Depends on pizza size. 3 or 4 slices maybe. Too much as pizza is unhealthy.

• United States
28 Aug
Yes I agree it sure can be.