LETS EAT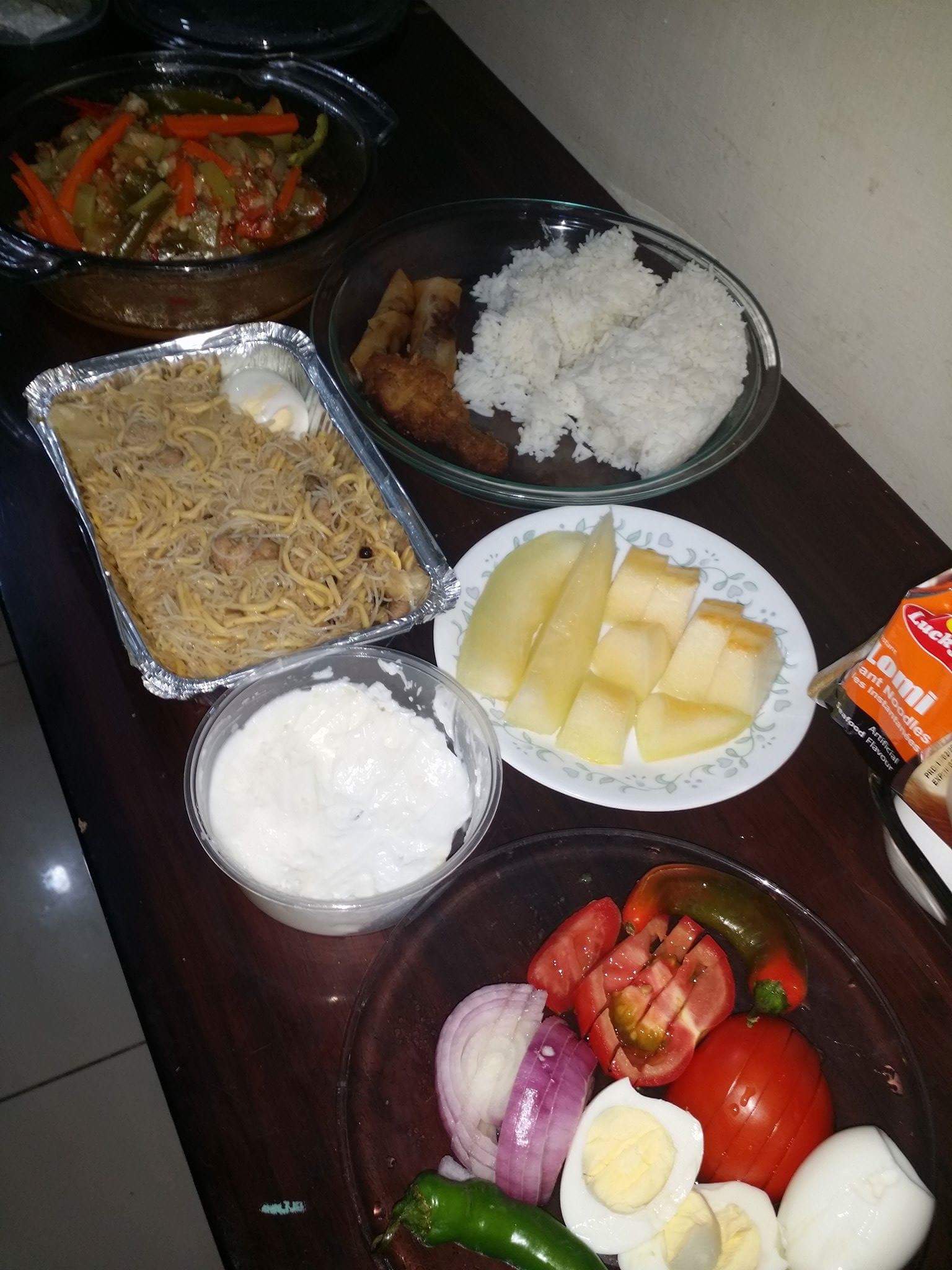 8 responses

• Hong Kong
28 Aug
@resukill22
That looks to be a yummy meal my friend.


•
28 Aug
Thank you:) what about you? What is your lunch?

• Hong Kong
28 Aug
@resukill22
I have friedrice and fried chicken my friend.


•
28 Aug
@mandala100
oh I love fried rice and chicken with ketchup! What sause you always put on your chicken?


• Philippines
28 Aug
That is a wonderful lunch and you get to eat it with your family too which is a great way to bond! Can't recall what I had for lunch yesterday. Not sure what I'll have today.

•
29 Aug
Thank you Allen. I think your confused of what food do you want to prepare?

• Philippines
29 Aug
@resukill22
no. I honestly don't know what to have for lunch. I have options but haven't settled on a choice yet.



•
28 Aug
Wow! But I never heard that before? All I know is pasta only! If they looks like?

•
28 Aug
@Teekaaa
oh that's what looks like. It's look delicious, I love spicy food.


•
28 Aug
I was alone.So I had soup & chicken nuggets.


•
28 Aug
Here I's adobo, sinigang, paksiw, but that's not only we have more! Try to visit here

• Waikoloa, Hawaii
28 Aug
its looks good food and delicious food is life do you believe it?

• United States
28 Aug
I had some cheese potatoes for lunch.