Trump Slammed for Pardoning the Sheriff. Why?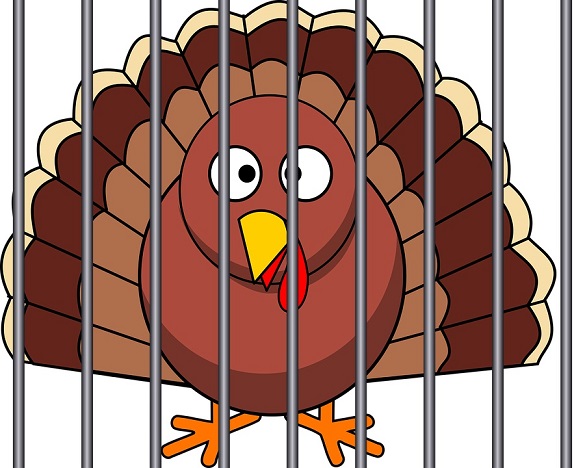 Austin, Texas
August 28, 2017 4:14pm CST
Trump defends his decision to pardon Sheriff Arpaio Why? Not why did he do it but WHY can any president do that? Quite frankly, I think we should take away the authority of
any POTUS to pardon anybody
?
Why do presidents need to pardon anybody anyway?
It's like we don't have a justice system, a Supreme Court or the judges don't know who to do their jobs.
Who came up with that pardoning idea anyway?
I don't even think the president should pardon turkeys!!


President Donald Trump defended his decision to pardon Joe Arpaio on Monday, insisting the controversial Arizona lawman had been treated unfairly.
5 responses

• Moses Lake, Washington
28 Aug
Its morals versus monetary gain. In this present horror, its going to be monetary gain- for the Big Orange guy not you or me.


• Austin, Texas
29 Aug
Since this is an international community. I wonder if other countries have this practice.

• Switzerland
30 Aug
@cmoneyspinner
There is nothing like this in Switzerland, France and Italy have the Presidential Pardoning, but it is limited to people who is in jail. The President can decide to give the Pardoning, but it's not automatic, a group of Judges must verify that there is a reason for the pardoning.

• Austin, Texas
30 Aug
@LadyDuck
- Oh! Thanks for that educating and insightful comment.

• United States
28 Aug
Well, I am for pardoning animals since they are more noble creatures than humans. I think the pardoning by president is something that needs to go also.

• Austin, Texas
28 Aug
@Corbin5
,
@sallypup
- I never liked it and it didn't just start with Trump. I've always questioned the presidential pardon process. I don't see the need for it. It comes across as "favoritism" or "respect of persons". Our pledge of allegiance says "justice for all". P.S. OK. OK. I'll cut the turkey some slack.



• Austin, Texas
30 Aug
What Trump has done, other presidents have also done. I have never agreed with the PPP (presidential pardoning process). How I see it, the PPP smacks too much of the "good old boy network". If you're not American, you are probably not familiar with this. But most Americans know what I'm talking about. America is a great country. But to say it's a perfect country would be a stretch! There are lots we can do to make this nation better. The most important thing is for Americans to always stand up for their rights, and to speak out because or
while
we have freedom of speech, and to fight for our freedom, and for truth, justice, and the American Way.


• United States
29 Aug
I think president have to pardon someone to make the public happy. It also shows the public that they are at least doing something. But the turkey thing, I do agree we need to get rid of that tradition.

• Austin, Texas
29 Aug
Justice - not just American justice - but JUSTICE - has never really been about making the public happy. It's about the appropriate punishment for a crime; it's about convicting the guilty, those who committed the crime; and it's about serving the public by applying the law equally and equitably because nobody is above the law. The public is usually happy when they have confidence and no fear that a person can't get away with a crime just because they're "special".