Can I increase height while I am 25 years old?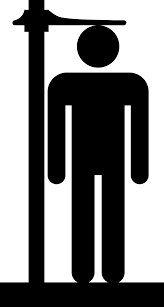 Canada
August 29, 2017 2:34am CST
I come to know from different people and sources that human height can not be increased after 18 years. While, some people say that there are some medicines and food using which we can increase our height. Is their any method to increase height after 18 years?
7 responses

• Canada
29 Aug 17
I don't think I would consider medical intervention to grow taller. I grew another inch taller between my 19th and 20th birthdays.

• Canada
29 Aug 17
thats good that you gained an inch in your total height. By the way what is your height now?

• Canada
29 Aug 17
@studylove
5' 7.5"....to some this might seem tall...in my family I'm the short one....by a lot.

• Canada
29 Aug 17
@Morleyhunt
Ok. and do you agree that a taller person has more weight because of the weight of the bones?


•
29 Aug 17
Though early years of youth are best for increasing height, there may be some capacity of growth in human body even after 18. Eating growth helping food and supportive medicine may do the trick.

• Canada
29 Aug 17
What is your height and how much height you gained at the age of 18 years?


• Canada
29 Aug 17
Because i want to be a bit taller. right now i have 5.6 ft height. What is your height?

• Philippines
29 Aug 17
Well..as far as I know..It depends on your genes, or your bone health..I believe you can only do something about it by eating healthy foods that are rich in Calcium like Milk, Fish etc.. and your age should not be over 18yrs old (developing stage) As per my observation, your body gets more fat instead of having good height when you aged above 18yrs. old


• Canada
29 Aug 17
If i keep on taking exercise and taking healthy food don't you think there would be any positive change in my physique?

• Philippines
29 Aug 17
@studylove
..It really depends on your body but there will be a physical change


• Canada
29 Aug 17
@m_audrey6788
By physical change you mean to say that we can lose weight by taking different exercises?


• Calgary, Alberta
2 Sep 17
You can grow a foot with Limb extension surgery but you will be wheelchair bound for a year if you try it but once you recovered you will be very tall.