Finding Focus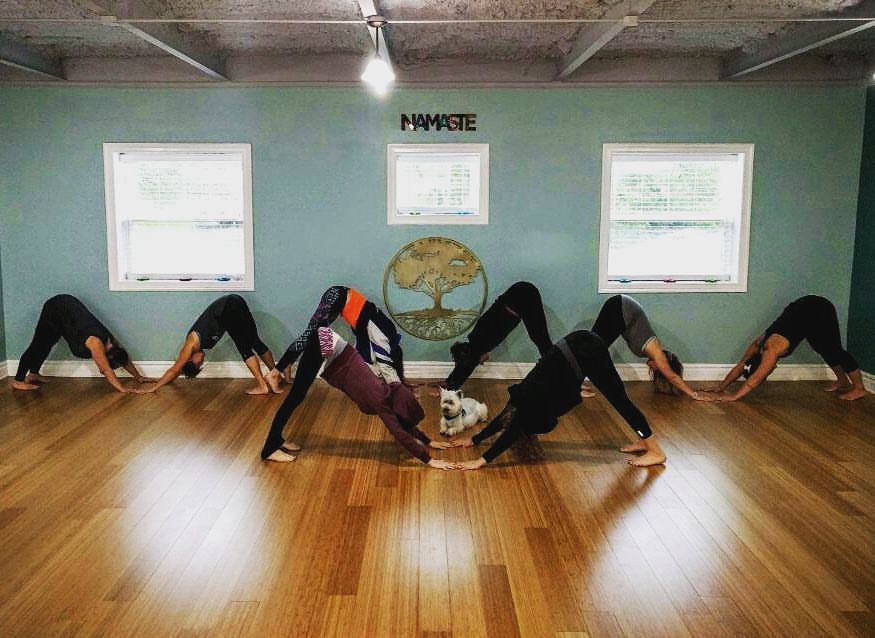 August 29, 2017 2:17pm CST
As I approach my yoga mat this week as a teacher and a student, I have an intention of finding focus. Life is so chaotic this time of year with school starting, kids in activities, running here, there, and everywhere. So it's imperative to take that time to slow down, to recenter, to turn your focus inward. Find that positive center, bring your thoughts there, and just take a deep inhale. Then open up and exhale everything negative. It's so important to take that time to go S-L-O-W-L-Y.... I realized this week that since my crazy summer started, I've taken so little time for myself. I'm teaching a lot of yoga which is awesome, but it is different than actually attending a class. Although I can get the exercise even when I'm teaching, I don't get to let go and relax. So I've promised myself AT LEAST three classes a week... Not easy to do. This week will be a struggle to fit it in. But I'm going to try! For someone else, it may be taking the time to go for a walk, a run, a bike ride or taking the time to get outside with a sketchbook. Whatever it is, we just need to DO IT.
5 responses

• Winston Salem, North Carolina
29 Aug 17
Having a young dog has been good for making sure I get a bit of time. She needs regular walks and as a result I get out and walk at least once every day sometimes twice. I must confess, though, that a couple of my children use her as an excuse to walk as well, so she's getting lots of exercise.

•
29 Aug 17
you remind me that i need to try to take our dog out. we ended up putting my 2nd son in high school this year, so he is so busy. he was our dog walker. now our dog isn't getting walks.

• Winston Salem, North Carolina
29 Aug 17
@jillybean1222
Our oldest son spent a year in a traditional highschool. He begged to come back home, so after a year I allowed him to return to homeschooling with the understanding that he would be home until he graduated, we were NOT doing the back-and-forth. Two weeks of his next school year he was begging to go back

. He's graduated from University now and after saying how much he hated school is now contemplating getting his Master's degree.


•
1 Sep 17
@Platespinner
liam asked us from the get go if he could return to homeschooling if he decides to. i don't think he will. but i'm glad that he had the idea that he actually MIGHT prefer homeschooling. t here was a time he absolutely hated it. but he's become more content over the past two years or so....


• United States
7 Sep 17

• United States
29 Aug 17
You are so incredibly busy, and with kids I don't know how you do it. I wish you had a little more help, although I'm sure you wish that too. I have been telling myself I should try meditation. I keep thinking, well, I pray, but meditation I guess it very different. I think my mind might wander, but if I do it repeatedly maybe I'll learn to stay focused.

•
29 Aug 17
it's hard to meditate. but yes, prayer is meditation. it's all about that focus and being able to tune out the outside & tune inside... but definitely, focusing on prayer is meditation

• Roseburg, Oregon
29 Aug 17
I go for two walks a day and swim every day on the week days.