What is the naughtiest activity you remember that you performed in your childhood?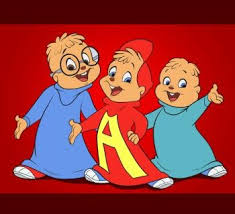 Canada
August 30, 2017 5:53am CST
I remember that I used to ring the bell of my neighbors along with my friends and suddenly ran away before the arrival of the neighbors come out. I still remember and enjoy it when I see a child doing this naughty act. What was your naughtiest activity in your childhood?
5 responses

• French Polynesia
30 Aug
My friends and I were bad when I was younger. We pulled a lot of crazy things. One was filling newspaper bags with water and putting them in the road. Watching the cars as they tried not to hit them. Another one was 1/2 of us standing on one side of the road and the other 1/2 on the other side. As a car came down the road we would yell pull the rope and pretend like we were pulling a rope. The cars would try and stop. We didn't have a rope to pull. That was only two of the many things we did when I was a kid.

• French Polynesia
10 Sep
@TheHorse
Love how people write nd never respond to your comment. Drives me nuts. Why come here if it is like this. Do they even bother to read what a person writes to them. They want to know and then just walk away.

• Canada
10 Sep
@poehere
Dear i couldn't get your point to which reference you are talking about?




• Canada
10 Sep
It means that you love your dad a lot as well. What is the food you like the most?

• United States
11 Sep
@studylove
Yes l love my dad a lot. I love Mexican dishes a lot. I love spicy pork tenderloin.

• Canada
11 Sep
@Lizirazo
o really that's good to know. I also like spicy dishes.What is the mischief that you used to make in your childhood most frequently.


•
30 Aug
I used to steal biscuites from a shop with my cousin's

• Canada
10 Sep
Lolz, that was most innocent act. Then how did you stop this activity, were you people caught by the shopkeeper?

•
11 Sep
@studylove
yes we caught by shopkeepers. We made excuse that we are putting biscuit at their right place ha ha .the shopkeeper understand whole thing but he don't say any words to us.after that we stopped

• Canada
12 Sep
@Athinker
I like the mischief you used to make in your childhood. Dear what was your age at that time?


• Canada
10 Sep
If there is some worth sharing activity you performed in your childhood then please share it.