How do you enjoy your leisure, I mean what is your best hobby?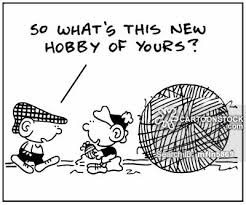 Canada
4 responses

• Daytona Beach, Florida
30 Aug 17
Actually I don't take too much leisure time. Once in awhile I stop what I am doing and I lay back and read a book but I take the greatest pleasure in finishing all my work at night and then getting into bed and watching some of my favorite movies.

• Canada
30 Aug 17
That's good that you find some find but on weekends you will have more time. Other than watching your favorite movie what are your other hobbies which you would like to carry on if you find any leisure time?

• Daytona Beach, Florida
30 Aug 17

• San Antonio, Texas
21 Nov 17
I would say I like to watch a favorite show I like on Netflix or go swimming if the day is pretty out