How do you spend your weekend?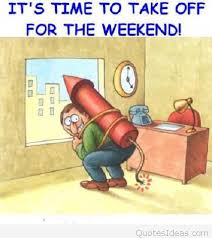 Canada
6 responses

• Hong Kong
30 Aug
@studylove
My Saturday and Sunday is usually a Family Time most often than not. We have our routine during weekends like attending church service/mass, malling, going to the movie house, going to the park or simply dining out together. General house cleaning is part of it.


• Canada
31 Aug
My friend, i appreciate your this act that you give more time to your family during weekend. Do you wash your clothes as well on weekends or during week days?

• Hong Kong
1 Sep
@studylove
Also during weekends my friend. And yourself?



• Canada
6 Sep
@mandala100
I also spend time with friends and family more on weekends.


•
30 Aug
Depends what I have to do. But of the times, relaxing.


• Canada
31 Aug
But taking too much getting relaxed during the weekend , doesn't make you lazy?

•
31 Aug

• Canada
6 Sep


•
31 Aug
I PREFER STAY AT home and relax

• Canada
31 Aug
Ok and other than getting rest what do you do dear during weekend?



• Philippines
3 Sep
I love to play video games with my boyfriend, and cook new recipes we haven't tried yet. :D

• Los Angeles, California
30 Aug
Being retired means weekends are pretty much the same as weekdays.

• Canada
31 Aug
Ok dear, but what about your friends and family how they celebrate weekend with you?