Chinese Fiction Novels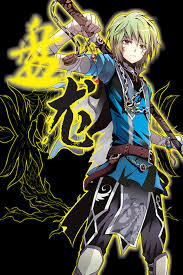 Philippines
August 31, 2017 3:17am CST
I started reading this after I came back in the Philippines after my overseas assignment in Japan for 1 year and 5 months. My colleague introduced some Chinese fiction novels to me as an alternative reading material to the more popular Japanese manga or Korean Manhwa (comics). At first I started reading the popular "Coiling Dragon" which was already completely translated to English. I got hooked right away to the story and this started my addiction to the Wuxia and Xanxia genre of Chinese Fiction Novels. The story is a lot different from the sci-fi and fantasy story that we usually read. The concept is new and refreshing. It also widen my horizon regarding the Chinese culture. The Coiling Dragon has a manhua adaptation now due to its popularity. The title is "Panlong". To clearly inform you, I will use the definition of wuxiaworld (http://www.wuxiaworld.com/faq/) regarding the wuxia and xanxia. Wuxia is made from two characters; 'Wu' and 'Xia', which literally mean 'martial hero'. Wuxia stories are basically martial arts stories, with an essentially 'real' world filled with people who do incredible things through martial arts and generating 'qi', which allows them to leap long distances across rooftops and skip across water, a la Crouching Tiger/Hidden Dragon. Asian fans here surely have heard of famous novels/adaptations like the Legend of the Condor Heroes, Return of the Condor Heroes, Swordsman/Smiling Proud Wanderer, Seven Swordsmen (by Tsui Hark), etc. 'Horizon, Bright Moon, Sabre', is another example of Wuxia. These are all 'Wuxia'; novels that are grounded in real-life Chinese martial arts and internal energy cultivation (qigong) techniques that are kicked up to an exaggeratedly awesome level. As for Xianxia, the characters forming it are 'Xian' and 'Xia', which literally means 'immortal hero'. Xianxia is a newer genre and is essentially a 'fantasy-fied' version of Wuxia, with magic, demons, immortals, people who can fly, etc. The biggest contributor to the Xianxia genre is actually not martial arts; rather, it is 'Taoism', which is a major part of Chinese history. Taoism is both a philosophical way of life as well as an actual religion. Religious Taoism is often blurred together with Chinese folk mythologies, and is chock-full of stories about demons, ghosts, and people learning how to become immortals through meditation/understanding the ways of heaven, and flying in the air and casting powerful magic spells. The legendary Monkey King, Sun Wukong (whom Son Goku of DBZ is based off of) acquired his power through Taoist practices, and the concept of the Yin-Yang is also from Taoism. Xianxia blends lots of these folk stories and magical Taoist legends into their stories in a way which 'true' Wuxia stories almost never do. Does anyone here also reads Chinese fiction novels? Which do you think is better, Japanese Manga/Korean Mahnwa or the growing popular Chinese Fiction Novels? Share your thoughts and be heard. Let us have a fun and good discussion.



6 responses


• Philippines
2 Sep 17
I see your a fan of Naruto. I have been watching Naruto for sometime before but I got tired of the filler episodes. Naruto was a good manga and the Boruto manga is quite good too. I am also reading from time to time.

• Davao, Philippines
2 Sep 17
@JasperTore
I'm not updated with the new one, Boruto. I will always be Naruto.

• Philippines
2 Sep 17
@JustBhem
Well you better read it since it is a good story too. You will laugh at the new characters and the old ones difficulty in being the adults to guide the next generation.


• Guangdong, China
31 Aug 17
I just saw the dramas or movies of WUXIA fiction for the novels were quite long to read.

• Philippines
31 Aug 17
It was indeed quite long to read since every character is introduced in detail and there are also some side story about the supporting characters. Despite that, I enjoy reading the novels due to the slow transition of the Main Character from a low profile or weakling to a force to reckon with or an overlord of his domain/world. What dramas or movies of wuxia fiction did you watch?

• Guangdong, China
31 Aug 17
@JasperTore
Yes, the background story of every charater makes it much more rich to the novels. Er, I don't know what it translates into English, but its name "SheDiaoYingXiongZhuan" (Kung Fu Warlords ? maybe) It's about the YangGuo(male main charater) and Xiao Longnv(female main character). It has several versions of it. It is a TV drama, but maybe there is a movie version. No matter movies or dramas, there are many versions of it.

• Philippines
1 Sep 17
@Behindtheguitarbar
Well I am still new with the chinese fiction novel so with regards to the movie I am not yet familiar with which novel it comes from.


• Saint Lucia
2 Mar
I love japanese manga but you have made me interested in Chinese fiction novels as well do you have a link for me to read some?

• Philippines
5 Mar
Here is the link for you to start reading: They have a lot of Chinese and Korean Novels there. But I highly suggest that you start reading "Coiling Dragon", the one I mentioned in my post above. Once you finished it I will tell you which novel is good for you to read next. I hope you enjoy the journey of Linley in Coiling Dragon. You can message me if you have any question. I will gladly help. Have a good day my friend.



Fantasy novels and light novels, some original, some translated from Chinese. Themes of heroism, of valor, of ascending to Immortality, of combat, of magic, of Eastern mythology and legends. Updated with awesome new content daily.

• Waikoloa, Hawaii
1 Sep 17
im not familiar with chinese fiction but i watch some movie

• Philippines
1 Sep 17
If you have time you can go to wuxiaworld.com and check the novels there. Reading is free so you don't have to worry about any fees. Some movies were actually adaptation of the novels.


• Philippines
1 Sep 17
Well you can check them on the internet. There are a lot of chinese fiction novels online which you can read for free. There are some ebooks too which were created by the fans themselves.

• Philippines
1 Sep 17
Interesting. Maybe I should check on this when I have enough time. Thanks for sharing.


• Philippines
1 Sep 17
Hi, thanks for appreciating my post. Yeah, I just want to share this novels since they are worth reading. I tell you there are good stories here even if they are quite long to read. But you will learn a lot from the characters and sometimes life lesson which you can apply in our day to day living.