New beginnings for the school year....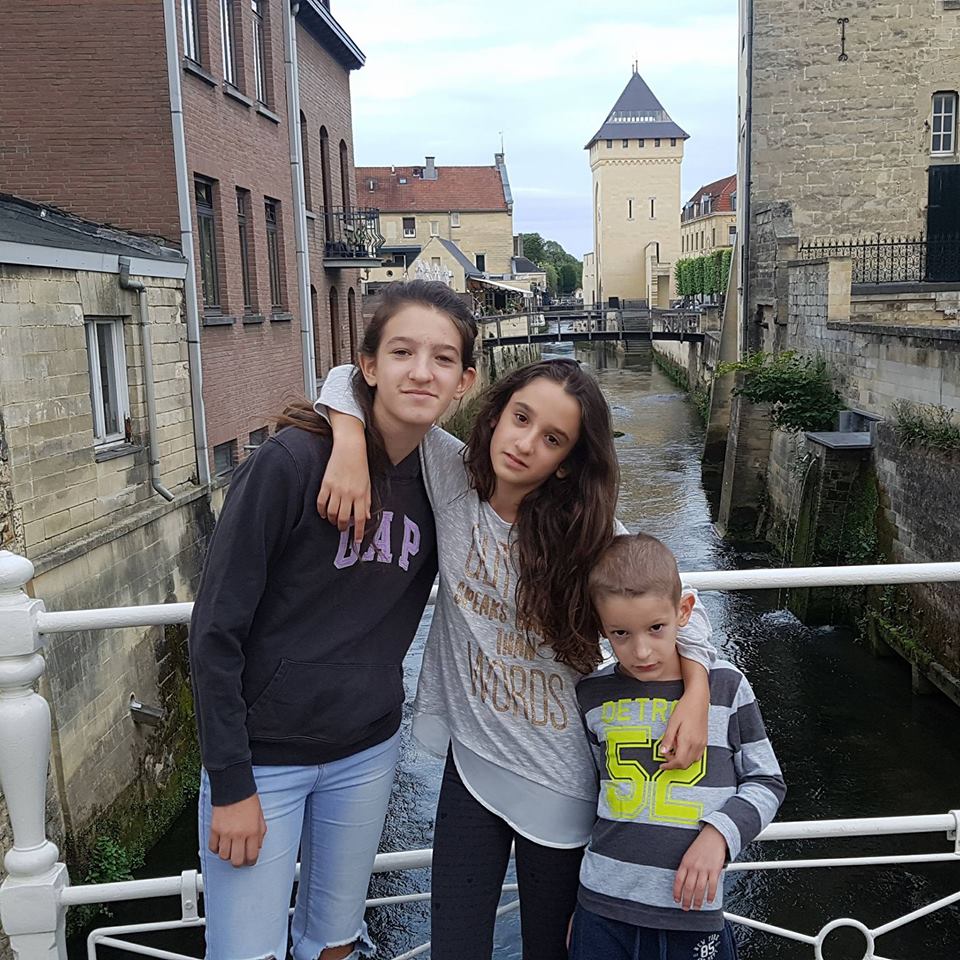 Israel
August 31, 2017 2:07pm CST
This is the last day of my children's summer vacation, and tomorrow they return to school. The freedom of schoolchildren in my country is in July and August, the hottest summer months in our country. Throughout these two months we went to the beach, the pool, hiking and a big holiday in the Netherlands for 11 days ... From tomorrow, the children return to school, and for a longer interaction with other children and teachers, I hope that my children will have positive experiences this year in school and that they will be able to make the most of their studies there and to create real friendships with other nice children. My little son starts first grade so for him it will be something new to sit in class with a teacher in front of him and start learning to read and write. I hope he will enjoy it and get along in this new f?tmosphere after being in kindergarten last year where there is more freedom for each child to decide what he does over the day. A photo of my children on a trip to the Netherlands. What would you wish for schoolchildren in Israel starting The new school year tomorrow?
8 responses

• Kiryat Ata, Israel
22 Nov
Actually, I hope school will change dramatically, and will teach useful skills for the future of the kids. For now, I wish in general that teaching the first basic things "Ve ahavta le reacha kamocha" that is to love the others as you love yourself. The children will feel a part of a something bigger than all of us, they will feel belong, confidence, friendship. That's a thing teachers must teach before everything. I feel very sorry for children who stare in their mobile, play games of virtual worlds, they experience less and less what a real connection is. Their ability to express themselves with words goes down because of the chatting with all kinds of smiley icons...Their messages contain less emotions, they talk less... Even if it's almost Hanuka, there is still time to hope for a new day.

• Kiryat Ata, Israel
22 Nov
@gilggg
Nice to see you back in action, I thought you were gone. In mylot, the idea is to type informative posts so, it is more educational than just instant messaging like whatsapp...I work my brain to post in here :-) If we all become good friends like a one big family, our children will have a better future, we need to start it from home with teaching how to be good friends with everyone, how to think about their favor and to show that is important.

• Israel
22 Nov
@stringer321
Yes, I'm agree with you. If you are friendly to people and smile at them, they will bring you back love. You just have to be careful not to be too naive to take advantage of you.



• Kiryat Ata, Israel
22 Nov
Hey, thanks for the Wow on Israel :-) Do you like Israel ? It is a very small country with warm weather and warm people, I would never try anything else. I say Wow for India too, my sister was in India 10 years ago, she told us about the monsoons, the exotic fruits, the modesty of life there, she got to learn about osho, she made meditations there, she had a great time for 6 months. How is life in India ?

• Guangzhou, China
1 Sep 17
Here is the same. The children's summer vacation will last two months. So they have a long time off school in July and August. Since it is a long vacation for children, and this is why sometimes parents will find it a headache. My son attended to some classes for two weeks in July. Then we had a week trip to Japan. And then he stayed in Hong Kong for a week. After that, I let him attend to a swimming class. My son can swim for a thousand meters and swimming is not a problem for him. I just hope he can do more exercises during the vacation. And swimming is the best in hot summer. he would be safe in the swimming pool with swimming coach and other children since I had to work and I can not be with him. Today my son finally went to school again. Of course I hope he will have a good time in school and can do well there


• Israel
1 Sep 17
Congratz for the new year school in you country

While the summer vacation parents need to find good and productive activities for the children for those two month... I also took my son to swimming class for him it was the first time, and he is doing well I want him to keep on with it and practice with a coach after school that he will swim better. I wish your son good luck for the new year school


• United States
31 Aug 17
This is a beautiful photo!!! Your children look so happy and content. I wish they will be happy in school and safe.



• United States
31 Aug 17
@gilggg
Welcome and thanks for sharing the beautiful photo with us.


• Canada
9 Sep 17
I hope he loves school and has wonderful teachers, My children loved going to school, and did well. They are all adults now. Your Children are beautiful!


• Bunbury, Australia
4 Sep 17
In Australia, school finishes shortly before Christmas and starts again early February. The holiday period is the hottest part of our year.