The Ugly Truth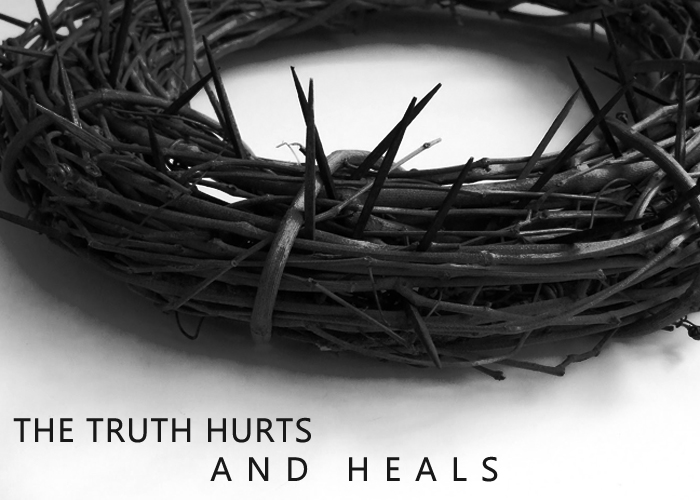 August 31, 2017 11:50pm CST
I think we can all agree that the truth does hurt, right? We do need to face this though no matter how hard and difficult it can be in order to better ourselves. Unfortunately, there are those who can't accept their own flaws and would prefer to blame others than face the truth at hand. I believe that some of us, when we see someone being wronged of bullied, we are not the type to just let it be and let it go. I have been bullied before, and so I feel very strongly towards this and has the tendency to really speak out about this matter. I also feel bad towards these bullies because I have realized that these people are just really wallowing up in misery and lack of self esteem that in order to feel better about themselves, they have to make others feel miserable. Unfortunately, when confronted with this reality, instead of reflecting about their actions, most would prefer to still defend their them, and that makes me really sad. I am far from perfect, yes, and I too have a lot of insecurities, but I can pride myself in the idea that no matter the issues I have, I don't take it out on other people.
7 responses

• Hong Kong
1 Sep 17
@JeeyanDee
As they day my friend Jeeyan "reality bites" and sometime s we need to take our own dose of medicine even if it is a bitter pill to swallow.



•
1 Sep 17
Yes that is true my friend, and I very much agree with you.

• Hong Kong
2 Sep 17
@JeeyanDee
Ok then my friend.



• Philippines
1 Sep 17
I don't like bullying others or probably I'm not aware if I was already bullying them. But then I was never labelled a bully even at work. I am more of a defender. I defend those who are bullied. I have experienced being put down because of where I'm from. But nobody can make me feel low. I am proud of who I am, what I am, and where i'm from.

•
1 Sep 17
If we are criticized by people who claims that we have offended them, instead of jumping to defending our actions, we first have to reflect and analyze. Through that, I believe we can come to a good conclusion and decision on what to do about it next. Kudos to you for defending others, not many choose to do that.

• Philippines
1 Sep 17
@JeeyanDee
Even as a kid, I have always been like that.

•
1 Sep 17
@toniganzon
That's awesome and I hope you could continue to be like that.


• Egypt
1 Sep 17
The truth sometimes is painful, but at the same time you feel satisfied, it looks like getting the pus out from the wound, it's painful but it's good at same time.

• Canada
5 Sep 17
I think the truth hurts only if we don't like the truth. If we love the truth then we will love it. The truth is healing, refreshing and liberating. John 8:32 Authorized (King James) Version (AKJV) 32 and ye shall know the truth, and the truth shall make you free.

•
6 Sep 17
If the truth is in our favor, we are certainly for the truth.If it's against us, most of us will choose to oppose it rather than accept it.

• Canada
6 Sep 17
@JeeyanDee
Yes, that is the situation in this world that will soon be no more. 1 John 2:17 Easy-to-Read Version 17 The world is passing away, and all the things that people want in the world are passing away. But whoever does what God wants will live forever.


•
1 Sep 17
I agree and us letting it be, allowing others to get bullied, is like saying we approve of what they do.

• Nairobi, Kenya
1 Sep 17
Very true. I have been bullied before and I always thought that it is my bad luck. Sometimes it is hard to understand how someone can hurt you when you did nothing wrong to them.

•
1 Sep 17
I believe it's because they envy something in you, therefore, in order to feel better about themselves, they have to make you miserable. They are people with extreme insecurities and they handle it by doing that.