Salmon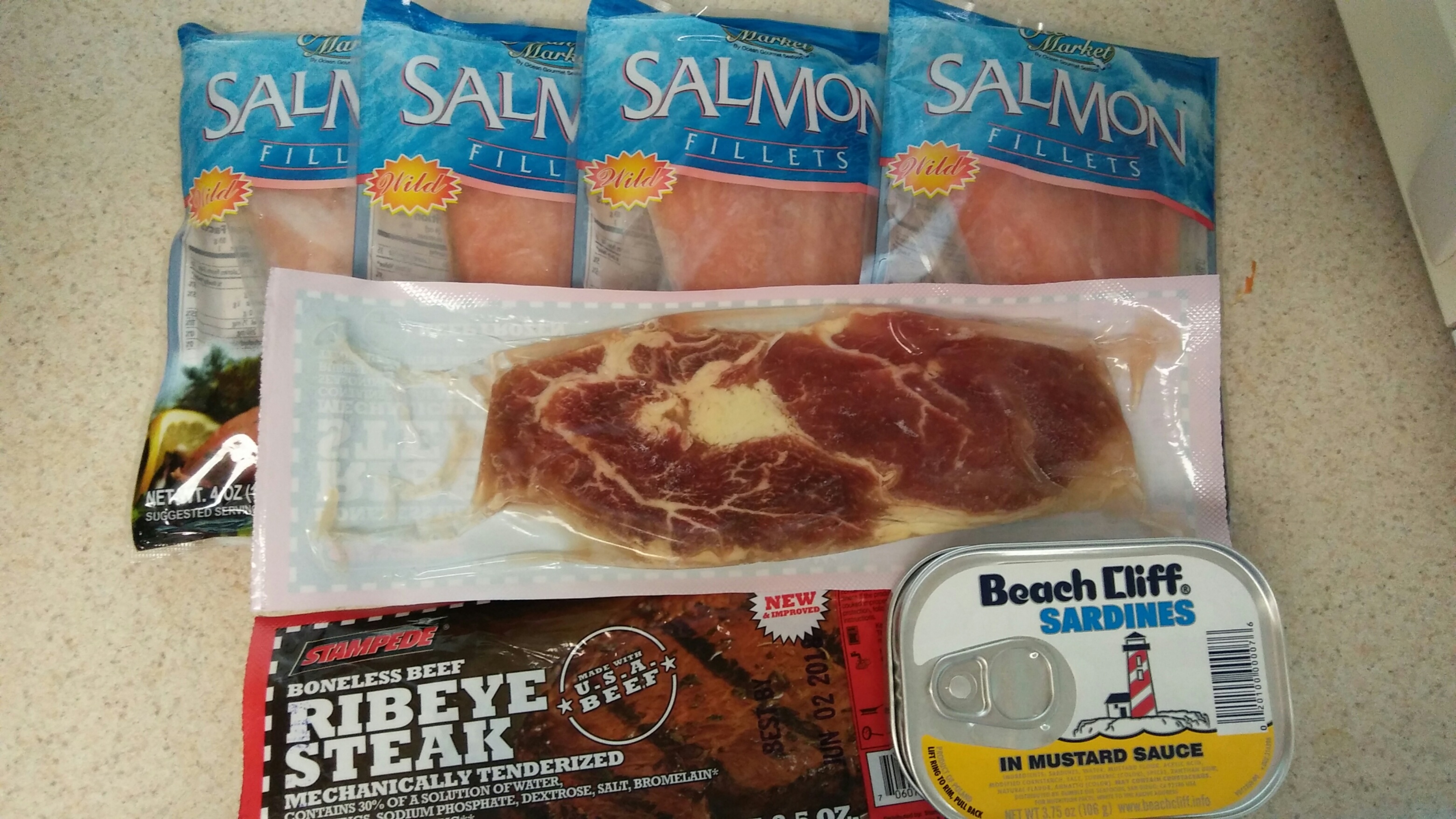 United States
September 1, 2017 9:56am CST

I was happy to see 4 larger cuts of salmon at the Dollar tree. I picked up 4 of them. That along with a serving of steak. I will go read the reviews about the steak. I figure for a buck I can't lose. I want more of the Salmon though so I am thinking of going back for some. I want to go without shopping the local store again for me. I don't mind this Salmon though it will get me by in a pinch.
7 responses


• United States
2 Sep 17
I have about 7 pieces. I need to get creative fixing it. I also plan to buy about 20 this week. Along with about ten of the ribs. I am lacking protein so I need it for now. I am also not buying meat in the supermarket. it's just too expensive for me. i never heard of dill sauce is it like relish?

• United States
4 Sep 17
@sharon6345
No I put it on the Salmon before I cook it .. a cup of salad dressing/mayo, tsp or so of lemon juice and then dill weed. I cant give exact measurements as I just throw it in and then try it. If it tastes good I leave it if it seems to need something I add a little more of it. The family loves it. I hope to get up there to see if they have it at this Dollar Tree. I'm hoping! We have a very hard time affording things too, I buy when I have no choice.

• United States
4 Sep 17
@Ithink
do they sell the dill at the dollar tree? also is it like relish or olives?


• Onaway, Michigan
1 Sep 17
I hope you enjoy yiur salmon and your steak as well. Never bought any food like that from dollar tree

• Boise, Idaho
1 Sep 17
That's great! Wonder if they have that here. I love Salmon so much. The daughter surprised me with some the other night and it was so delicious.

• United States
1 Sep 17
I did not realized that they sell food item there?

• Chile
1 Sep 17
Is the Dollar tree a place where it is not as expensive to buy?