I dropped the ball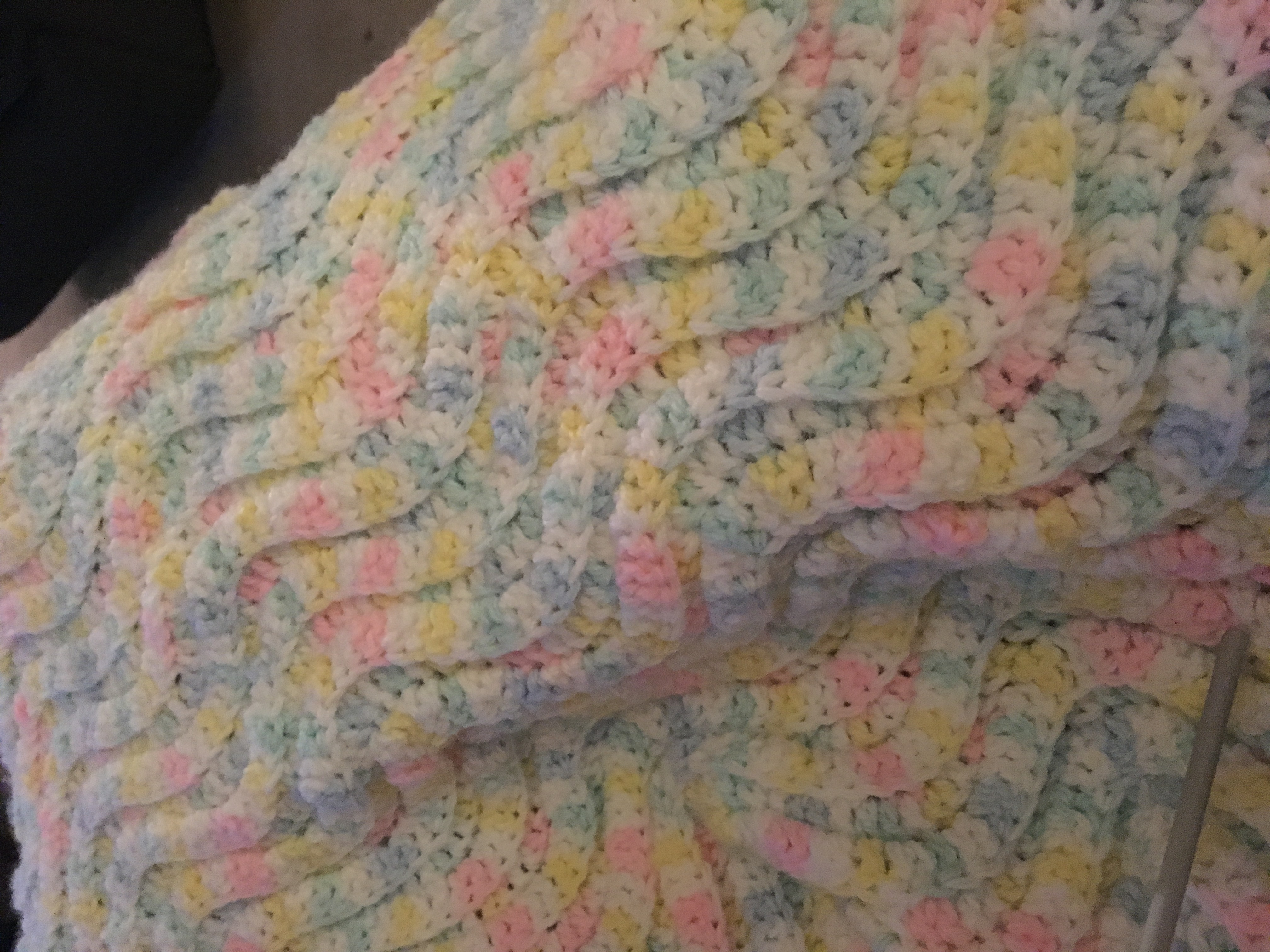 Canada
September 1, 2017 9:23pm CST
This year I have started more than a few crochet projects. Most have been completed. This project in particular was started back last winter. It got set aside, for other projects that peaked my interest. Well, the baby it is for, is due tomorrow! And the blanket isn't done! The one thing on my side is that babies in my family tend to be on the late side.
7 responses


• Canada
2 Sep 17
Usually a couple weeks. But that is with having to entertain 3 kids all day long. I literally haven't worked on this one in at least 2 months. If I don't finish it this weekend, I'll finish it up on Tuesday.

• United States
2 Sep 17
@Morethanamom
I admire your skill. I never learned to knit or crochet, but always wished I had!

• Canada
2 Sep 17
@SonjaRae
I tried a bit about 12 years ago. I really got into it in the last year. Pretty much self taught using books and online tutorials.



• Canada
3 Sep 17
I just finished it 15 minutes ago. I also wove in the ends on 2 other blankets as well. I will post them when I can get pictures.

• United States
4 Sep 17
@Morethanamom
wow you really put it in gear and finished! I'm excited to see the pictures

•
3 Sep 17
I began a shawl with that same wool, but after a few rounds, I lost interest (hardly had time for it). I don't even know where the wool and the unfinished shawl is now. (I am not good in crocheting like you.)

• Canada
3 Sep 17
I usually crochet while watching tv. Time really isn't abundant when I have all 3 kids to entertain. I'll have much more time for it after they all go to school on Tuesday.

•
4 Sep 17
@Morethanamom
I feel for you... Been there done that so I understand your situation very well.

• United States
2 Sep 17
That is so pretty! It's beautiful!! You're very talented. Lucky baby that's getting this lovely afghan. I still have the one my grandmother made for me 50 years ago. And it's as warm as ever. I just wish I had picked out different colors. My tastes have changed somewhat since I was a teenager. LOL

• Canada
2 Sep 17
The gender of the baby is unknown. I'm not too sure how neutral this is. I do have another one i made using a different pattern that will be more suitable if it is a boy.

• United States
2 Sep 17
@Morethanamom
I never even thought of gender. LOL I was so struck by how beautiful it is. But good that you have a backup.


• Garden Grove, California
2 Sep 17
lol so ou might have time to fionish it huh

• Canada
2 Sep 17
I will. We will be having the family baby shower in October, and that is when I will gift it.

• Garden Grove, California
2 Sep 17


• United States
2 Sep 17
Yikes, may want to get moving! Lol. Love the waves in it