What a fiasco!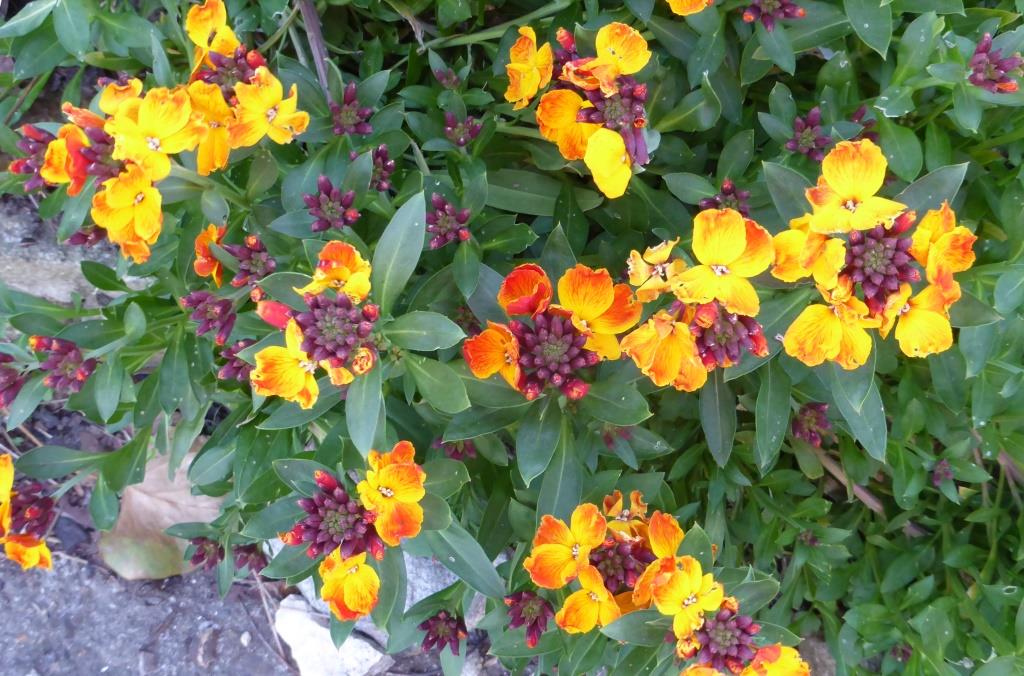 United Kingdom
September 4, 2017 5:58pm CST
It's the end of the summer school holidays here and we're just trying to get organised. Schools officially start on Monday but the schools can arrange teacher-training days at their discretion and they are not all the same, so Big One's new school had term starting on Tuesday 5th (tomorrow) while Little One's school didn't start until Weds 6th. Last month I took Little One for a riding lesson, and then arranged another for early September. First we went for Monday (today) but then the staff said it was a bank holiday so I thought I'd better not choose that, in case we went away somewhere, so changed it to Tuesday. Only after I got home did I realise that it wasn't a bank holiday at all, so would have been fine, but Tuesday was Big One's first day at high school and I would miss being there when she got home. That seemed a bit mean, so I called and changed the day again, to Wednesday late afternoon – after collecting Little One from her first day back at school. Today has been spent checking things are all ready – this was complicated by the fact we had to send for some of the high school uniform stuff from a specialist supplier and it was due to arrive today, but I had to take Big One to the dentist so wouldn't be at home a lot of the day to receive the parcel, and they already failed to deliver it once as we were out. So this morning I left a note for the post-man asking him to please leave the parcel for us if possible, then we went to the dentist, then to look for a last few things for school, and didn't get back home until almost 3pm. By this time we were all starving and grumpy – I hate shopping so much! Luckily the post-man only turned up shortly after we got back so we got our parcel at least. After that we grabbed something to eat then spent the rest of the afternoon trying on all the new uniform, sports kit etc. and putting things together ready for Big One's ultra-early start to catch the school bus. Then at 8:30 pm one of Big One's friends called to ask what she was doing tomorrow. 'Going to school of course!' she replied; they are both starting at the same school. But then it transpired that this friend's Mum also thought the term was starting tomorrow, until she happened to bump into the parents of another friend, who had heard something from the Mum of another friend, who had checked with another parent with older children at the same school – and it seems that in fact, the term doesn't start until Weds 6th after all! We all went to the school web-site to check and found that on one page there is a little section of 'news' which lists Tues 5th as a teacher training day, so no actual school until Weds, but there is a link to download the 2017-18 calendar and when you do this it shows term starting on Tuesday. Honestly how can they be so useless as not to actually confirm the correct day for the pupils to start? Big One is now going for an outing with her friend and her family so if tomorrow really is supposed to be the first day, they will both miss it. And of course now the riding lesson is immediately after the first day of school for them both after all! I couldn't think of a suitable disorganised photo so here's something soothing instead. All rights reserved. © Text and image copyright Fleur 2017.
7 responses

• Ireland
5 Sep 17
@fleura
I hate this complicated time of year. At one stage it suddenly dawned on me one year that we then had each of our 5 kids at different schools and I hadn't fully realised we had managed that. Still don't know how. We also complicate it by have our wedding anniversary on 1st September and my wife's birthday on the 3rd. Fortunately now we've only one at school.

• Ireland
5 Sep 17
@Fleura
fortunately 3 of them got different buses from right outside our house.

• United States
4 Sep 17
Oh dear how inefficient of them to say the least Fleur!!

• United States
4 Sep 17
@Fleura
No it doesn´t. It is really amazing how they are like this..already.

•
5 Sep 17
I remember all those problems years ago when my kids began the first day at schools. The days before that were for labelling all the stationeries (after the shopping!).

•
5 Sep 17
I wonder how many pupils will turn up for school this morning!

• Japan
4 Sep 17
Schools should be way more organized than that! (I'm a teacher. We always know when things are happening.) Next time someone forgets to take in their homework, you could say "We are just organized the way you are organized." (Not really, you're better than that. That's just my sarcasm coming out.)