People Who Make Everything a Psychodrama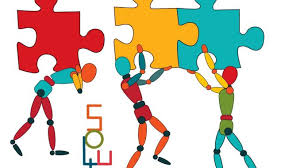 Kingston, Jamaica
September 4, 2017 6:00pm CST
There are some people who make their lives into a constant maze of hidden meanings. Especially when they are so insignificant . Give you an example. A friend of mine, who lives in New York, puts some money on my cell phone every month so I can call him. There's another friend who puts no money on my phone but expects me to call him. Now, the chap who puts money on my phone, I call him every Sunday. After I speak to him, I might call the other friend, just for a 'hello/goodbye' because this one has nothing much to say that I need to hear. So Chap One didn't send any credit to my phone, promised to do so, but didn't. So I didn't call. Chap Two sends me this psycho-drama email inferring all sorts of reasons why I didn't call. To be honest, I read the email with half an eye because having already gone through his twisted mental constructs I don't need a refresher. So I wrote back, told Chap Two why I didn't call. Chap Two then writes about Hurricane Irma. Does he apologise? Does he give an explanation why my non-call, instead of being equated to lack of funds is made into an enormous psycho-drama..(please don't ask for details because I didn't read it, don't want to...) Now I Give Thanks that my brain is not so screwed up that if I didn't get a call would infer all sorts of psychological reasons why. I'd assume the person forgot or didn't have the cash, or whatever... but certainly wouldn't go instantly off the deep end. I really have to do a serious culling of persons who fall into the 'friend' category.
7 responses

• United States
4 Sep 17
Isn´t it great to have friends? haha No


• United States
4 Sep 17
@tallawah
Oh yes it makes us realize how blessed we are..know what you mean friend.

• Kingston, Jamaica
4 Sep 17
@TiarasOceanView
I assume the most simple explanations. You are late? Caught in traffic. Not that you wanted me to sit here like a fool ...


• Charlotte, North Carolina
4 Sep 17
Those who want drama everywhere won't stop this behavior it seems. If they are in the area, we can count on their behavior running away with itself!

• Roseburg, Oregon
4 Sep 17
If they are good friends you will keep them.

• United States
5 Sep 17
Yes, there is one like that in my family. Interesting challenge to deal with.

• Kingston, Jamaica
5 Sep 17
I have one in my family and over the years I have reached the stage of indifference. I can expect that any thing will set him off. Even if I am unaware of it, it will set him into a long analysis as to where and why and when.

• United States
6 Sep 17
@tallawah
A challenging mindset, but I find your right, just accept that is how they will respond .... nothing you can do to change it

• Kingston, Jamaica
6 Sep 17




• Cagayan De Oro, Philippines
7 Sep 17
How nice of you having that friend sending you some money just to call him, awesome seldom heard.Maybe there was a valid reason why he stopped sending you money or load. Better email only to save some.How are you now?