How is it that many "televangelists" are millionaires?

United States
September 4, 2017 8:36pm CST
Why do some televangelists (people like Joel Osteen and Pat Robertson of "The 700 Club) have net worth of millions of dollars? Why do they build hugh extravagant megachurches? Surely, there are missions, missionaires, hospitals and smaller churches, starving people who could use some of that money that these "televangelists" keep for themselves, to share the Gospel and teachings of Christ. That money could be used to bring clean water, electricity, teach architectural skills, build and staff churches and schools for people who are without in the name of Christ. Wouldn't that be a much better way to share the Gospel? I heard that one televangelist was asked why he was asking his audience for money for a new jet. I heard that his reply was so that he could go spread the gospel. Surely, there are other pastors, ministers and lay people who could reach out in those areas? If they do felt that they are "being called" to those areas, why not get coach seats on airlines? If God wants them there, God will find a way to get them there. Surely, the Good Lord doesn't care who preaches the Gospel as long as the message is being shared.
4 responses

• Hong Kong
5 Sep 17
@fpoolbum
That's a good question my friend. Maybe they are following the "vow of poverty" in the total reverse.



• United States
5 Sep 17
"No one in this world, so far as I know — and I have searched the records for years, and employed agents to help me — has ever lost money by underestimating the intelligence of the great masses of the plain people. Nor has anyone ever lost public office thereby." -- Henry Louis Mencken I like to point out to the devotees of Olsteen that when Billy Graham appeared in town here in the 90s, he was here for four days and never charged a penny. Olsteen was here for one night and charged $25 admission. And I noticed that Olsteen didn't open his church for hurricane refugees until he got loads of bad press about it.....


• United States
5 Sep 17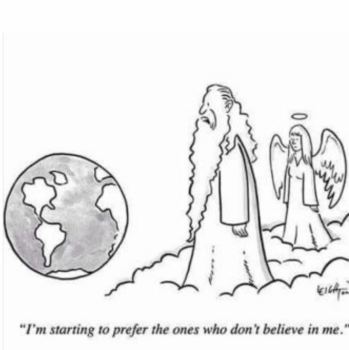 @FourWalls
~I have always admired the Reverend Billy Graham. I have never heard of any scandals from his ministry. He was in the busines of spreading the Gospel and to my knowledge stayed out of politics. I was saddened to see that his son was using the reputation and pulpit of the Billy Graham organization to campaign for candidates. He needs to keep out of politics, remaining nonpartisan and stick to preaching the Gospel of salvation. I heard about Osteen charging people and it sickened me. I wrote a separate piece on MyLot about Osteen's poor management and judgement regarding his "precious megachurch" and ended up reluctantly opening the doors to his church. Then they has the nerve to pass out collection plates to evacuees sheltered there!

• Philippines
5 Sep 17
I think some member believes if they bless their pastor they will be bless greatly by God. So they donate a lot of money to these preachers who in turn make ministry into a business to get rich


• United States
5 Sep 17
It's so sad! Everything good is being exploited by the greedy.


• Philippines
5 Sep 17
I am also wondering same as you why those televangelist have that much money and yet not sharing it with the poor people whom they preach and say will be save by the grace of the Lord. I think some of them are using the preaching as a means to earn money for themselves. If truly they wish to help send the message of the Lord then there is no need for them to amass wealth. But instead use the money that they get to buy clothes and food for the poor and the sick.