Dirty river turned to Aquarium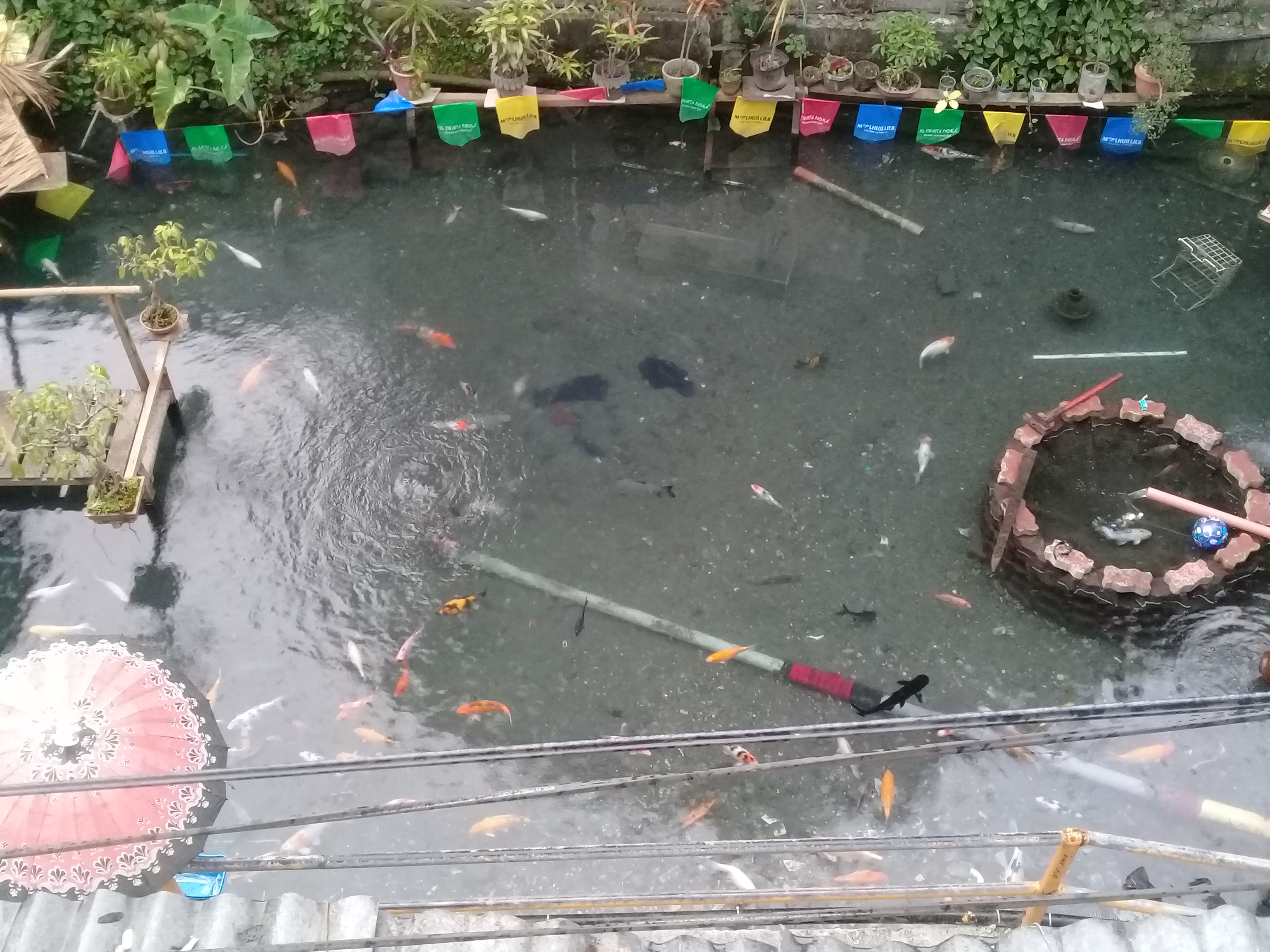 Philippines
September 6, 2017 9:33am CST
I was amazed by this environmental friendly gesture of the barangay officials to clean the river and turn it to an aquarium! Now it's a home to many fish like Carpas and etc.. They all look healthy and big. People visit their place because of it.
6 responses

• Philippines
6 Sep
It would generate income from visitors and for vendors. What place is this in the Philippines?

• Philippines
6 Sep
Still in Iligan City

It's located in the heart of the City just in front Gaisano Malls.

• Philippines
6 Sep
@renicemae

see what productive things we can do if we just work together and forget all the fighting, idealism and fanaticism.

• Philippines
7 Sep
@louievill
Yeah right. Impossible things will be made possible if we only work together.

• United States
6 Sep
It looks like a lovely aquarium for all to enjoy!!!

• Philippines
7 Sep
Yeah. I think people are allowed to feed the fish. I saw a man and a kid feeding them while I was there.

• Waikoloa, Hawaii
7 Sep
its just amazing if you turned the dirty river in a big aquarium but how they do it?

• Philippines
11 Sep
They cleaned it first by working together. They also placed nets with small holes in both sides of the river where water goes in and out to block the garbage or leaves of trees wont get in. And maybe the local government made an ordinance not to throw garbage in the river since they are developing it into an aquarium like river



• Philippines
7 Sep
Yeah. If only people will start to discipline themselves and throw garbage only to trashbins. We would have a better, clean and fresh place.

• Palisade, Colorado
7 Sep

• Philippines
22 Sep
@renicemae
I would love to go there someday with the whole family.

• Philippines
22 Sep
I like that but there's nothing much to see really. But maybe when we get there and visit the famous falls of the place then that would be fun.



• Philippines
11 Sep
Indeed. People do get better ideas when working hand in hand.