Gratitude Challenge Day #914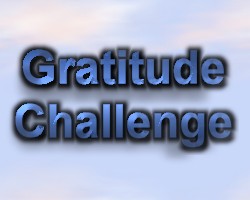 United States
September 7, 2017 2:50am CST
Hey everyone. It's really late and I don't wanna skip another post, so I'm just gonna post the Gratitude Challenge for Wed., Sept. 6th…. 1. I had a good writing day. 2. Watching Big Brother and Wahlburgers tonight. 3. Donnie tweeted me again, and I am always grateful for that lol. 4. Being able to use my Mom's old laptop until mine is looked at and hopefully fixed. 5. Our WWE Slam Crate is due tomorrow. I hope you're all doing well. I'm gonna get some shut eye. G'night, or good morning, and take care. Photo Credit: I made this graphic using PhotoImpact 6.
4 responses



• Green Bay, Wisconsin
8 Sep 17
I'm glad you had a good writing day, that's always a plus. Kudos to being tweeted by Donnie. I hope your laptop is fixed soon. I feel the excitement for that crate.

• United States
7 Sep 17
Those are some great things!