The Magical Sound of Children Playing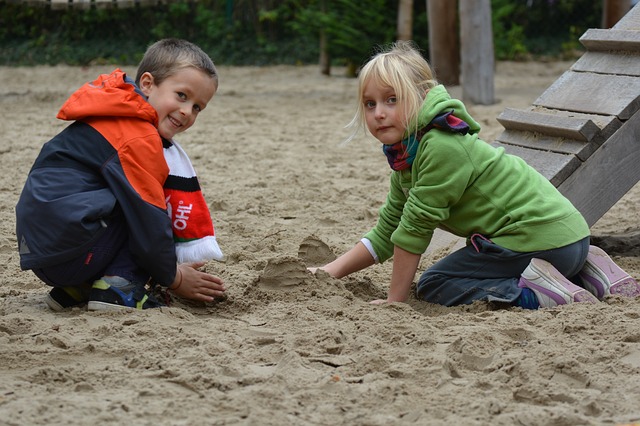 United States
September 8, 2017 8:42am CST
Being cool enough to finally turn off the air conditioner and open the windows, I have been gifted by one of the most wonderful sounds in the world: the sound of children playing. Yes, and school is back in session. You see, I live just a short block away from an elementary school so at certain times of the day, when the kids are on the playground for recess, the air is filled with the sound of children playing. Is it just me or is this one of the most uplifting, relaxing, rejuvenating, and hypnotic sounds on the planet? The other day I just stood by my opened window with my eyes closed listening to and filling myself with this beautiful human symphony. Seriously, is it just me? Does anyone else enjoy the sound of a whole bunch of kids playing?
10 responses


• United States
8 Sep 17
You're not alone, Anna. I've had a lot of people tell me the same thing that you said. It apparently is not for everyone and that is certainly okay.

• United States
8 Sep 17
I think a lot of people delight in the sound of children playing. As a retired teacher, I am just glad I am not in any school.

• Toccoa, Georgia
8 Sep 17
It is sweet when I hear children play.



• Momence, Illinois
8 Sep 17
Indeed it's wonderful, and the birds chirping and the locust singing. Lovely.

•
10 Sep 17
Me I love that especially if my baby is playing with his friends

• Japan
9 Sep 17
I enjoy being with children and talking to them, but do not enjoy being in charge at recess time. Too much scream-for-fun and "Teacher, she won't let me play."

• India
9 Sep 17
At my uncle's place there is school besides and we used to go to their house so frequently and whenever we have holidays, I used to enjoy playing with the kids over there. That school is having a very big open place. since it a government school it doesn't have a compound wall so we can see what they are playing, I used to spend lot of time there. Now also whenever i visit my uncle place i will be peeping and listening to them what they are playing. But now i feel i am missing those wonderful days