Irma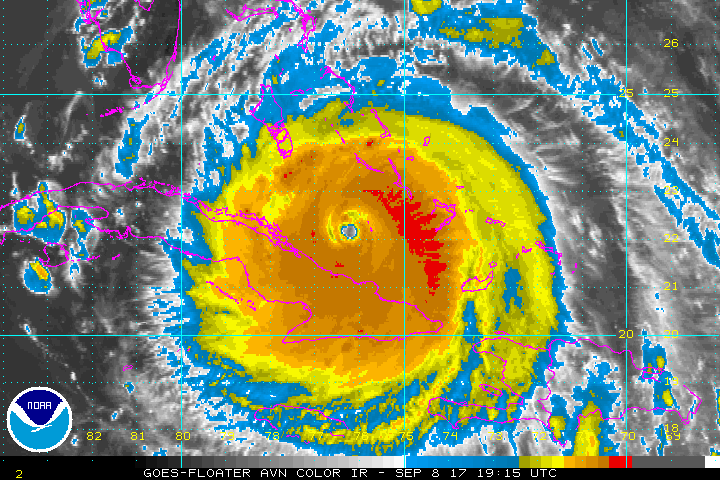 Kingston, Jamaica
September 8, 2017 2:52pm CST
We are getting torrential rain here in part of Jamaica due to the far outer band of Irma. This rain is the very edge of the storm. If you are in it's path...(remember I am in Jamaica and the Storm is North of Cuba... and that is very far away) be very alert. It will bring flood rain... even at the very edges. If you go to Boatus.com and follow the storm, you can see how large it is that me, who is about five miles above Kingston am experiencing thunderstorm and heavy rain.
3 responses

• United States
8 Sep 17
Hope you will be fine my friend.


• United States
8 Sep 17
@tallawah
Yes you are just getting the edge..I am astounded at the videos I am seeing of the devastation left on the islands..and there is more to come.



• Kingston, Jamaica
8 Sep 17


• Philippines
9 Sep 17
I hope you are safe! I've been seeing so many pictures of destruction in your place and in other places as well. Even have before and after pics to show how bad everything is.

• Philippines
10 Sep 17
@tallawah
I've seen how big it is! It's like its about to eat up the whole state. How are things there now?

• Kingston, Jamaica
10 Sep 17
@rosedust82
It is 9 am on Sunday morning. We've been having heavy rain on and off. Should clear today.