The Last Season of a T.V. Serial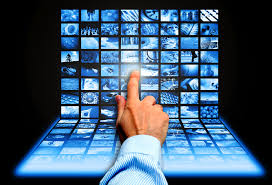 Kingston, Jamaica
September 8, 2017 6:06pm CST
There seems to be a kind of 'A' or 'B' when a serial reaches its last season. 'A' is to fling a pile of disjointed episodes with all sorts of characters, and ridiculous plots, making the Star more of a cameo. Most of the time, when this happens, one stops watching. 'B' is to have one massive story arc so that all questions are answered and the program comes to an end. Doing a 'B' for the last season shows a respect for the viewers. Doing an 'A' is like 'hey fool! why'd you waste your eyesight watching this rubbish? One of the biggest letdowns of Highlander was that it went into it's final season using the 'A' style. The programs were so bad, that Highlander ought have ended a season before to avoid ruining the show with rubbish. One of the biggest pluses of DS-9 was that intricate last season where everything was making sense. I would encourage those who produce television serials, to make those last episodes memorable. Because after a show goes off the air, it has a second life online.
2 responses

• Dallas, Texas
9 Sep
I agree with you. You are on point here. I have watched finales that left a bitter aftertaste and I had to go for days feeling really let down. In some cases the networks just stopped airing them. They would stop the series in the middle of a season and that is just about as bad.

• Lake Charles, Louisiana
9 Sep
That is one gripe my nephew has with his favorite shows. They get cancelled when the best stories of the show are going on.

• Phoenix, Arizona
13 Sep
@Deepizzaguy
it makes you wonder who makes these decisions especially when they have a lot of fans. And when they try to wrap things up too fast, it makes you wonder.


• Lake Charles, Louisiana
9 Sep
I am hoping that the cartoon Wordgirl Advance will make its debut online in 2018.