Steak and veggies..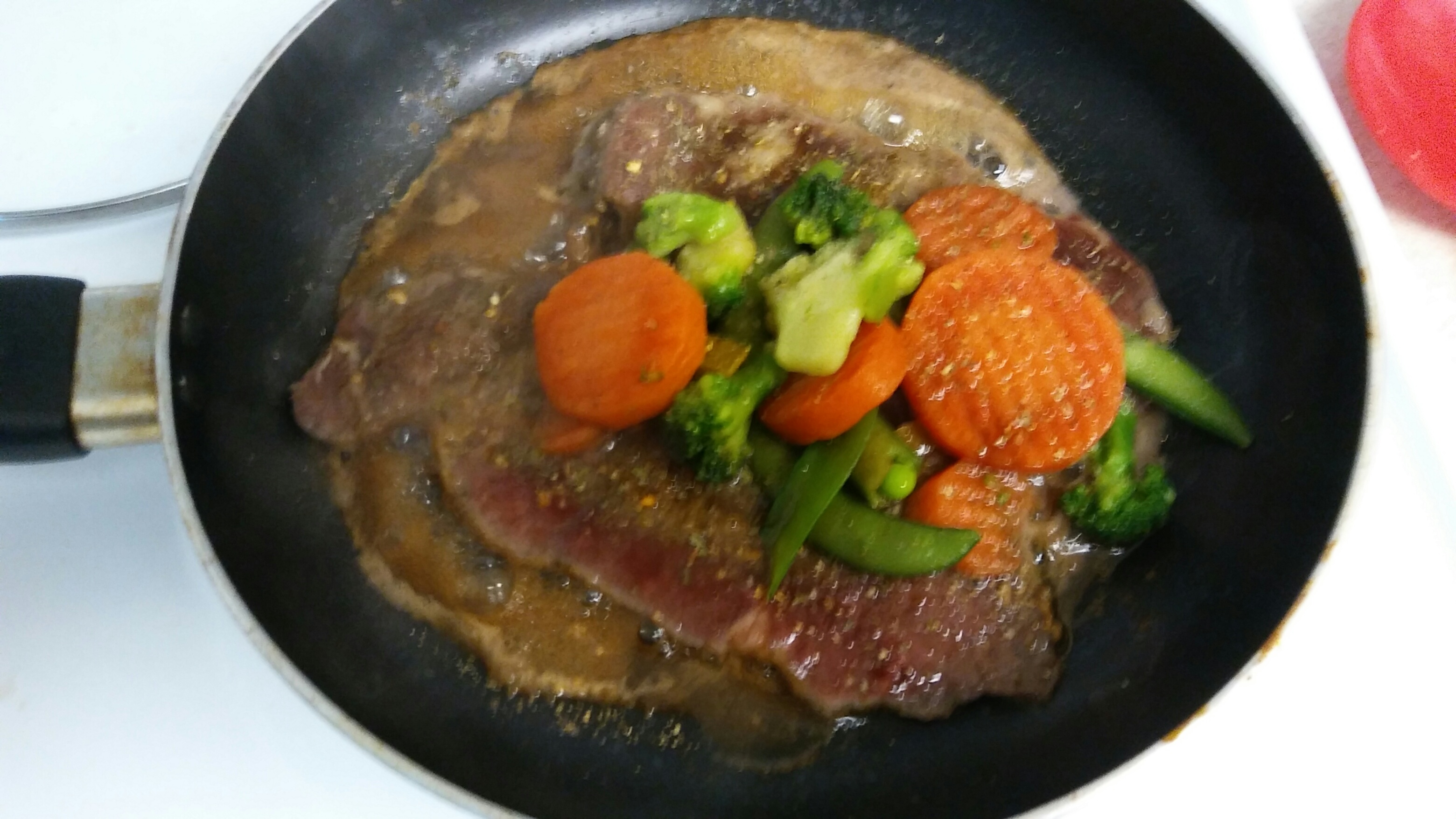 United States
September 9, 2017 3:28pm CST

I am craving crackers right now. I had a feeling to go ahead and prepare my dinner. I also decided to count calories for a few days. nothing major for me at all. I want to make sure I am not over doing it. I can't weight myself so that is good. I woke to look in the mirror and I am still smaller. yesterday I wore jeans I could not pull up my big behind a while ago. So, I am still 5 pounds smaller. I can't tell you how happy I am about that. My food smells so so good. What is on the menu at your place?
3 responses

• Philippines
10 Sep
Continued success with your weight loss!


• United States
10 Sep
@allen0187
not really but 160 would give me the stomach that I want.


• Boise, Idaho
9 Sep
How great is that?! You are sure doing well.

• United States
9 Sep
That is the truth, my friend. I want some chocolate but I ate an apple instead. It's not as hard as I thought it would be. But I have the chocolate here just in case. I am glad for the most part not to have tons of goodies here. But I know with no anxiety recently. I better buy a snack in case.

• Boise, Idaho
10 Sep
@sharon6345
.......I don't want to go very long without some chocolate.

• United States
10 Sep
@celticeagle
I went a long while now but I still have it here waiting on me.


• India
11 Sep
Good going. It's Monday morning. I am having breakfast