Do You Believe In The Spiritual Dimension Of Life?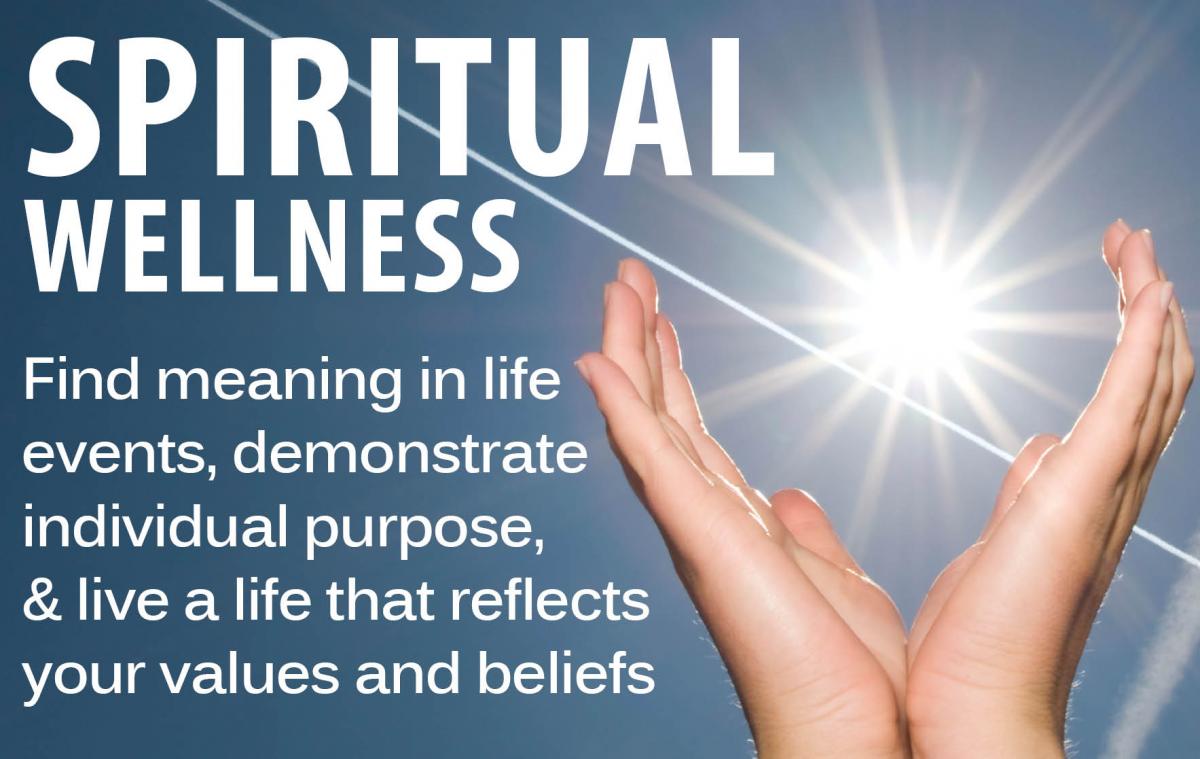 Hong Kong
September 10, 2017 1:37pm CST
I often heard that in order to be happy there are four aspect or area of human life that must be satisfied: 1. Physical; 2. Emotional; 3. Psychological/Intellectual and 4. Spiritual. The [b]spiritual dimension "is described and interpreted as the need for meaning, purpose and fulfillment in life; hope/will to live; belief and faith."[/b], according to PubMed. Is there really such a thing as the spiriual dimension of life? What is the spiritual dimension in life? Do you have your own spiritual dimension in life? Picture credit: unh.edu
6 responses

• United States
10 Sep 17
Life is hard, but having a spiritual dimension makes life much easier because we believe that a higher power has provided guidance as to how we should live our lives to benefit ourselves and others. We have faith in that higher power's ability to give help when needed. When help is not given, we know it due to the will of the higher power and the help not give has a purpose.

• Hong Kong
10 Sep 17
@Corbin5
Thank you so much for your wonderful and insightful thoughts my friend.



• China
11 Sep 17
I think the happiness index of people's life depends upon spiritual life ,material wealth and environment we live in,etc. most notably the spiritual life in which it shows how our wishes,rights are respected,how people live in harmony,how our spiritual need is met,etc.

• Hong Kong
12 Sep 17
You are right on that my friend.


• United States
10 Sep 17
I have heard it said that we are spiritual beings having a physical experience, and that seems truer at some times than others. Yes, I believe there is a spiritual dimension to life, and I believe it is the spirit (some call it the soul) that lives on forever, for either good or bad. Do I have my own spiritual dimension? I am not sure what that question means, but I do have a "connection" with God, who is a Spirit, so maybe that's what you are asking.

• Hong Kong
10 Sep 17
@peavey
Thank you for sharing your interesting thoughts my friend.


• Green Bay, Wisconsin
10 Sep 17
I think the spiritual dimension would be your soul.

• Hong Kong
10 Sep 17
@just4him
Thank you for your thoughts my friend.


• Philippines
11 Sep 17
If you're talking about your spiritual well-being im connection with faith and commitment with God's commandments, yes, there is. And it's in the process of baptism. It's an ordinance which God's authorized representative is performing. Once it's done, you're a new spiritual being, new creature inspired by the Holy Ghost.