Spider Man Homecoming makes over $300 million dollars worldwide and counting

Lake Charles, Louisiana
September 10, 2017 7:00pm CST
It appears that Sony made a wise decision to let Marvel Studios take over the Spider-Man franchise after the end of "Amazing Spider-Man 2" which starred Andrew Garfield was not a blockbuster when it was released in 2014. The new rebooted Spider-Man: Homecoming" movie has grossed over $300 million dollars after it was released in July 2017 to a worldwide market. Maybe having Tom Holland take over the role of Spider-Man as a teenager was a boost in the right direction. "Spider Man 3" which starred Tobey McGuire is the top grossing movie in the Spider Man franchise history.
2 responses

• United States
11 Sep 17
Our son, age 33, is mistaken for Toby McGuire everywhere he goes, although he is younger and taller than Toby. People really believe Spider Man is in the house when our son is out and about. Our son delights all by giving the Spider Man sign.

• Lake Charles, Louisiana
11 Sep 17
I did not know that your son looks like Tobey McGuire. That is nice to know he enjoys having fun having people think he is Spider Man.

• United States
11 Sep 17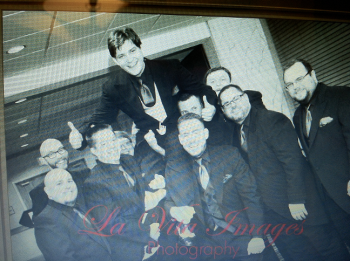 @Deepizzaguy
Our son is the guy on top being hoisted by his friends on his wedding day. I have to find the color photo in which he really looks like Toby.

• Los Angeles, California
1 Oct 17
That means more Spidey in the future.