I Am Filled with Uncertainty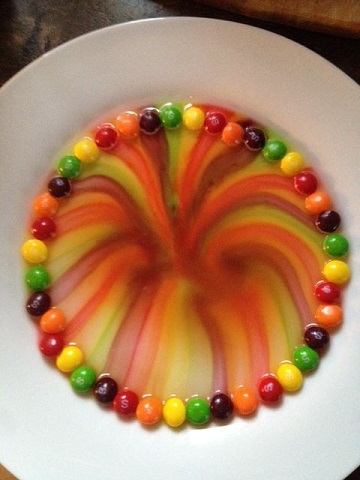 Orangeville, Ontario
September 11, 2017 1:14pm CST
I am filled with fear and dread. I made a decision last week, which I figured my husband would put the kibosh on, but he agreed and we made the purchase. What lies ahead is a lot of work and a lot of money, and very quickly. You see, my husband went away for a week and a half to visit his family and the annual Acadian Festival which he always HAS to attend. Our daughter may work for the airlines but flights are not completely free for us. We already put $700+ on a trip for three of us there in July. Don't know how much he spent on this trip. But when he is away, I spend my evenings propped in bed with my lap top watching television. It was this that caused my sciatica to act up. I suffered for 5 days with pain in my lower back and leg. I decided a new mattress was in order. I went mattress shopping at a mattress store, not a furniture store. There was a really good deal on an adjustable Temperpedic. Because of the mechanics buying a box spring AND a frame was necessary. I put a deposit on it and took my husband to look at it when he returned. He insisted on checking with the big chain furniture store first. The prices, of course, were a lot higher than that great deal I was getting for a warehouse sale unit. We crossed the parking lot to the mattress store and he agreed that the comfort was good. We both have issues - me with fibromyalgia and he with degenerative disc disease - and we're not getting any younger. Our current mattress is 21 years old. It is time for a new bed. Not headboard or any of that. We have been talking for years about redecorating our bedroom. We've put it off for financial reasons and because our headboard (floor to ceiling cupboards flank it with mirror in between) is going to have to be totally disassembled. We've been in this house 21 years, the carpeting is from the 1970's and mustard coloured. It's time to redecorate since we're going to be taking the bed apart partially to begin with. We have 4 weeks to accomplish the task of packing up the bedroom, taking the bed apart, removing wall paper from one wall, repairing and prepping the walls, painting, removing closet doors and replace with curtains, replace window covering, and put flooring down. Four weeks when our new bed will be delivered. 4 weeks to rush through this process. I don't know if I am physically capable of it but I KNOW we aren't financially capable for it. The garage sale I have been putting off is also going to have to take place and I'll have to do it myself. I am filled with fear and dread. It's long overdue, it's necessary, but it could break me. I am filled with dread.
6 responses

• Canada
11 Sep 17
It will all work out and think of how wonderful it will be when it is all done. Try not to stress about it too much. So where does your husband go for the Acadian festival

• Canada
12 Sep 17
@patgalca
Oh very cool. It is a beautiful place.

• United States
11 Sep 17
I understand. But keep reminding yourself how nice it will be when you're finished. Post photos for us. Best wishes!

• Orangeville, Ontario
11 Sep 17
I freaked out about the deck last summer and that turned out well, but I think more money than I expected went into that. And it's not really finished, but it's fine for us the way it is now. I am not very good with change. LOL! But even more freaked out with being broke.

• India
12 Sep 17
Ohh I suffer from this sciatica pain, it's horrible. When i have more pain i don't sleep on bed i sleep on the hard floor , that works really for me

• United States
15 Sep 17
Perhaps someone will buy the floor to ceiling cupboards, etc. and that will off set the price of the redecorating. Good luck, it does sound overwhelming, but also long overdue.

• Orangeville, Ontario
15 Sep 17
No, we're not selling the bedroom set. It has become really complicated. It was suggested today to paint the natural wood. No way I'm going to do that. For furniture that it 21 years old it is in mint condition. I'm now told to start with bedding, then pick flooring and paint to match the bedding. But our bedroom set is oak and too big and dominate the room. I don't think it really matters what colour we paint it.

• United States
11 Sep 17
It is a big job ahead of you. Just do as much as your body will allow since your health is your top priority.