Had a busy fun weekend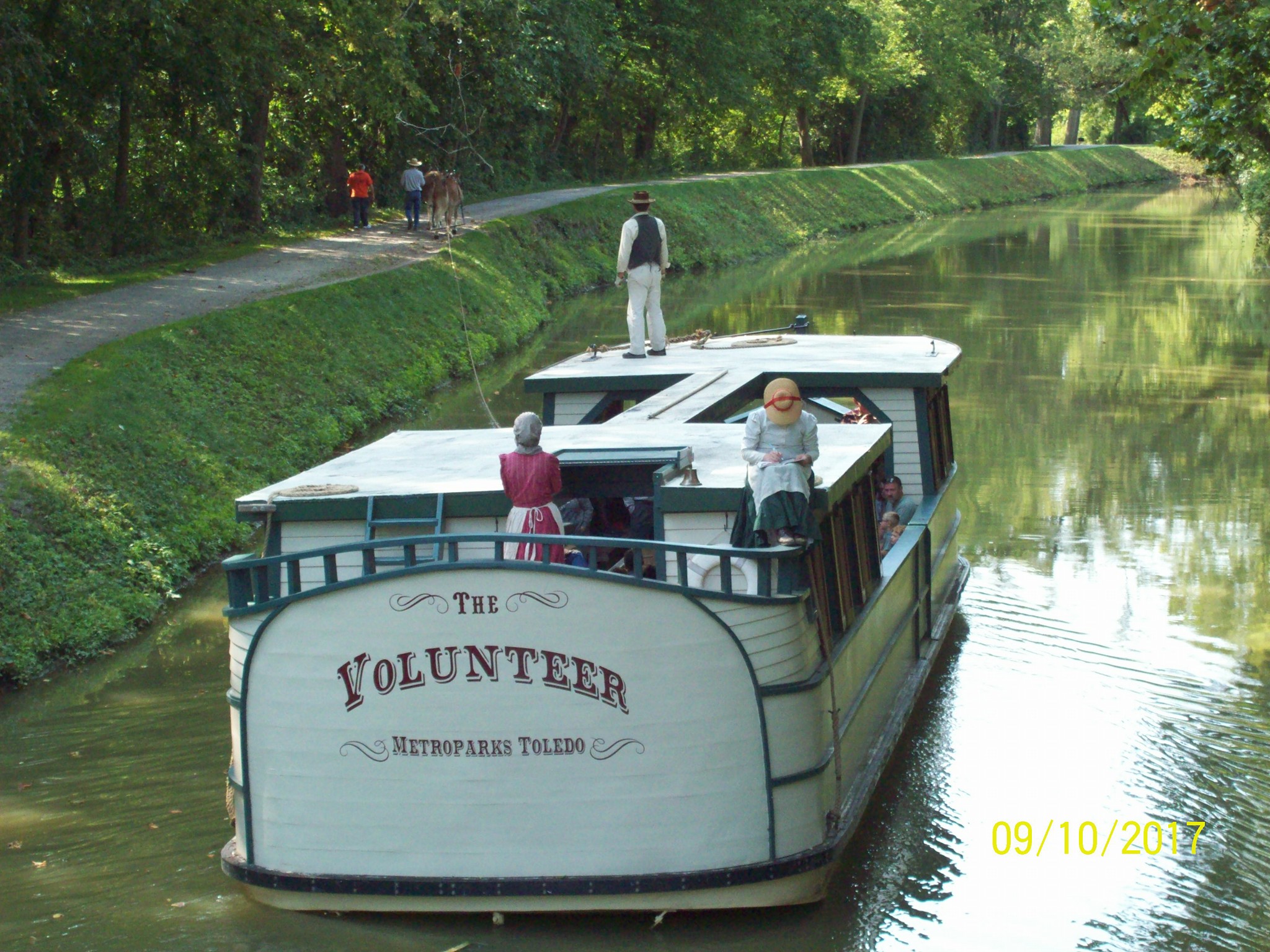 United States
September 12, 2017 12:49am CST
I had a very busy weekend this weekend, on Sunday we went to the local arts festival where people come from all over to play music and show off their art and we get food vendors from all over as well. We got to listen to a lot of live music while our son did art projects. He got to make a sword out of rulers and he got to make a spaceship in the little construction area they have every year. Some carpenters volunteer every year and they work with the kids to build objects. My son has built something pretty cool every year. He has so far made a car, a motorcycle, a plane, and this year a spaceship. He is very proud of his little projects and has kept them. We didn't eat from any of the food carts because they tend to be on the expensive side, instead, we ate at our favorite pizza place which happens to be right by the festival. My son got tenders while we ate pizza because he hates pizza. We then walked the 2 miles home from the event. Sunday we went to church and then we went to a little town near where I grew up and where I spent a lot of my childhood, we got lunch there which was amazing and it had an old country atmosphere we even got to see a very old phone there. After that, we went to the mill and rode the canal boat they have there. I spent almost every weekend at the mill as a kid, I remember walking up the steps to the top and just looking down at the river. I used to get bored of it as a kid but I still enjoyed some of the moments by the river and I definitely enjoy it more now than I did then. While riding the canal my son got to learn a lot of things about the canal as did my husband and I. For instance, it took 20 years to build the canal and it was only really in full operation for about 10 years. We also learned it would take about 6 days to make what would be about a 2 and a half hour drive. We also learned the canal took us from being one of the poorest states to one of the most prosperous and that the canals were basically driven out of business because of trains or as our tour guide called them metal monstrosities and he had us shake our fists and yell that out to the train overhead lol. The tour guide was super nice and he was hilarious. He had my son laughing super hard. Even after we got off of the canal he was nice enough to take my husband's and son's picture by the canal gates (I was in the bathroom) and then let them help him open the gates for the canal carrying the second load of passengers. We were walking the trail back to the main part of the park as they were on their way out and my son waved to him and he waved back and tipped his hat at my son. We were walking across the foot bridge and he called up and thanked us for coming out and riding the canal and thanked my husband and son for helping him with the gate. It was neat getting to see the canal from both perspectives. It was my second time riding it the first time I was pregnant with my son. I had seen it before, I want to see they had just reopened the canal around when we were actually getting close to being done going there when I was a kid. My brother used to help on the ferry boat that they used to have there and that's why we went every weekend but the owner had just sold the boat so we stopped going. I want to say the canal opened the last few months before he sold the ferry. Anyway, the day was wonderful, my son got to play with the corn grinders they had for the kids to use, we had a great meal, and a nice walk, we got to see beautiful scenery and I got a ton of pictures. I really couldn't ask for better weather for the day. It wasn't too hot or too cold and it was sunny. We finished the day by getting some burgers and ice cream for dinner and dessert. My son told us he had a great day so that's what matters most to me.
7 responses

• United States
12 Sep 17
we have nothing like that here. I wish we had a creek or something.

• United States
12 Sep 17
Love reading your stories about your ventures with your son. I am looking forward to walking through the fallen leaves with my granddaughter. Hoping to get one more day of fishing in too.

• United States
12 Sep 17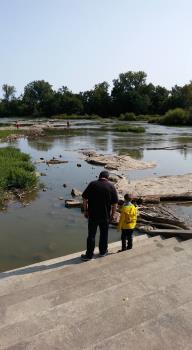 I'm glad you enjoy them, we'll be definitely doing more as the fall approaches. I love walking through the leaves, my son loves to step on the and crunch them, he has to make sure to step on every single leaf he sees which sometimes makes getting to and from some places take much longer. I used to love fishing as a kid now I'm not much of a fan but my son keeps telling me he wants to go fishing but personally I don't see him enjoying it because he's not one to stand still and be quiet. Where we were on Sunday has a great fishing area and they have steps that lead to the water and people will walk out onto rocks to fish. Here's a picture of some of the spot, albeit it doesn't do it justice. My husband and son are looking out at the water. This place is absolutely beautiful.

• United States
12 Sep 17
@sissy15
looks like a spot that would become a favorite place for a little r&r.

• United States
13 Sep 17
@ElusiveButterfly
It is definitely one of my favorite places to go unfortunately it's a bit of a drive from where we are now. It's quiet and there's a lot of trails and fishing spots. It's not far from the small downtown area. I love the entire town. My husband and I said we might try and go back come spring time for a belated honeymoon as they have an old hotel that I've heard good things about. The town has a lot of history.


• Guangdong, China
12 Sep 17
The place in the photo seems great for having a good time!

• Philippines
12 Sep 17
Its beautiful how you described it, people could make money if only we keep our waterways clean. Its sad that our waterways here in Metro Manila are almost all polluted and infested with informal settlers, people build shanties wherever they feel like doing and dump their garbage into our bodies of water

Yes, when our loved ones are happy and enjoyed that's the most important thing.

• Nairobi, Kenya
12 Sep 17
Wow! that place looks so good. It makes me want to go out right now

• Philippines
13 Sep 17
That was a lovely weekend you had with your son and husband. Good for you!