TIME IS TICKING-WAKE UP! ! !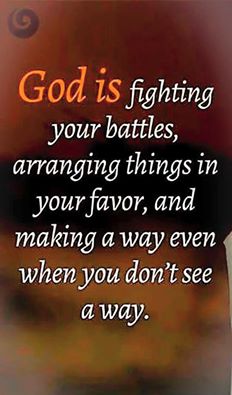 Greencastle, Indiana
September 12, 2017 6:57pm CST
The world is crying out cause WE the people are destroying the VERY thing GOD gave us. Time to rethink what is going on in your life read chapter> Mathew 24:6 this is ALL REAL. The things that's going on is the VERY things I've been trying to tell you all this TIME. Think about it & look in the bible of what it says & the BIBLE DON'T LIE my friends. All these things going on at 1 time there's a BIG reason why this is all going on like it is. SUCH things MUST happen to wake people UP to get them to UNDERSTAND it all.

The end is STILL to come yet, but how? you see what's going on around the world? God wants us ALL to change our ways & our thoughts so he's changeing everything in life. We always ask why are things happening? well cause there's CURRUPTION amoung us. What BETTER way to kill Curruption? but to KILL IT & that means the PEOPLE doing it. Time to stop being afraid of the truth & open the bible & LEARNING what this ALL means. God loves us, but he HATES the wicked that is destroying the believers of his word SO when he COMES things are gonna change.

MOST SHOCKING FOOTAGE OF HURRICANE IRMA EYE BATTERING ''FLORIDA'' , #IRMA, #HURRICANE IRMA FLORIDA Irma is expected to strengthen as it nears FloridaOfficial...
5 responses

• Perth, Australia
2 May
@sugartoes
I am still wanting to read the Bible for I am curious and just want to learn it among other religions but either way, it's a shame with how awful this world is becoming and all I can do is blame humans for it. I am sure they are some small things that change just due to the Earth doing what it does but humans have ruined it in other ways. Very sad.

• Greencastle, Indiana
2 May
@VivaLaDani13
well reading it some folks have a hard time understanding it so if your really serious about learning the bible here's a good way to learn it easier.

This is the holy book of Genesis, known as "The First Book of Moses called Genesis". The recording is dramatized, from the King James Bible. This is, in my o...

• Perth, Australia
2 May
@sugartoes
Thank you! This will be good. I was planning on actually reading it but now I have the option to both read and hear. Thank you.

• Greencastle, Indiana
2 May
@VivaLaDani13
well this way you can do whatever it is you want to do while listening to the bible & still learn what it's about.


• Green Bay, Wisconsin
13 Sep
So true. You can line up what's happening now with scripture.

• Greencastle, Indiana
13 Sep
@just4him
that's true but to get people to REALIZE that is like pulling teeth.

• Green Bay, Wisconsin
13 Sep
@sugartoes
They'll realize it, but it will be too late when they do.

• Greencastle, Indiana
14 Sep
@just4him
your right & that's the SAD part about it.


• United States
13 Sep
I do believe that its something like that.

• Greencastle, Indiana
13 Sep
@andriaperry
I do too, what he had to say was VERY true in my book I hope more hear this message.

• Dallas, Texas
13 Sep
Yep. We are getting some real loud wake-up calls. God bless us all and keep us. Open the eyes of blindness and give sight to those who can't see the signs that are written on the wall. I like your style there
@sugartoes
.


• Greencastle, Indiana
13 Sep
@lookatdesktop
Thank you my friend, as I have tried everything I know to do to warn people of the sign of times that our time on earth is short. & we all need to change our way of thinking & our ways but I feel I'm talking'to a tree, so it's not my fault for those that don't listen.

• Jalandhar, India
13 Sep
Thanks. That will surely help

• Greencastle, Indiana
13 Sep
@singhisback
you would think it would but there's some that just DON'T get it cause of what ever reason they have & well it's their life not mine.