What's cooking?

Davao, Philippines
September 12, 2017 8:07pm CST
I woke up again to the smell of food outside. My second Brother and his wife started their food business and sell them outside our house. I normally not a morning person but for 2 mornings already I'm able to wake up early. My second Brother, to be honest, is a good cook. He inherits my Father's taste of food but I also know how to cook but I don't know if I have the same taste buds like Father. And seeing their food display, from 5 dishes they only have 2 left for them to sell. Is it a good business, right? Now, Brother is cooking again for another 2 sets of dishes. What is your favorite dish you want to have for breakfast?
10 responses



• Jalandhar, India
13 Sep
I'm happy that you are getting up early these days. I like to have cheese chilly

• Jalandhar, India
13 Sep

• Davao, Philippines
13 Sep


• Philippines
13 Sep
Grats on their business! What sort of meals do they cook and serve? Breakfast for me can be varied. I can have something simple like oatmeal to something as plentiful like an American breakfast.


• India
13 Sep
That's a good. Cooking is an art.

• Japan
13 Sep
Wow, it's good to hear that their business is booming. :)

• Davao, Philippines
13 Sep
I hope they learned their lesson Sol after all the mess they did. Wife is no longer working and back to being a plain wife. Which is good because she is able to take care of their kids. And hopefully, their business stays like that.

• Philippines
13 Sep
Good to know. I am planning to tell my father to put up a business like this.

• Philippines
13 Sep
That's good to hear they have a successful food business. I also want to have that at home too but we need to renovate our place to make it attractive to customers

• Ponce De Leon, Florida
13 Sep

• India
14 Sep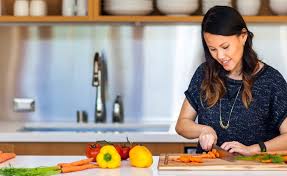 Hi
@JustBhem
, My mother and mother-in-law are also great cooks. They cook all Indian dishes . Both of them know many recipes of south Indian and north Indian dishes. I prefer North Indian food more.I have also cooked many south Indian dishes like Sambar. Among south Indian dishes I love Dosa And Sambar. If you are a good cook can prepare different dishes and sell also for people who have no time to cook as they are working and love homely food. It is a great business for a housewife. She can make money out of it as there will be many bachelors ,working women who would buy as they have no time to cook and miss homely food.

• India
14 Sep
@JustBhem
Glad to hear it.. Its a great business as many bachelors and working women will be craving to have homely food as they would get bored with restaurant foods. And moreover its cheaper than the food at restaurants .Safe and reliable. Wishing them great success..

• Davao, Philippines
14 Sep
@rubyriaz007
Yes, it is much better to sell cheaper food but great taste.