JJ's Vinyl Madness Countdown #794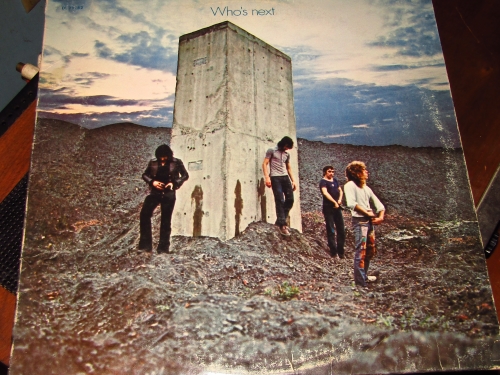 United States
September 13, 2017 3:40am CST
"Who is that" you say? Why yes, in fact it is.

But if you tried to Guess Who, you'd be wrong.

Considered by many to be their best work, though I play a few others by them more often. The Who - Who's Next

"Behind Blue Eyes" is a song by English rock band The Who. It was released in November 1971 as the second single from their fifth album Who's Next and was wr...
7 responses

• United States
13 Sep
No, not Yes. Who. Great album. I don't mind it because I don't listen to the radio anymore, so it's not Won't Get Behind Baba O'Reilly Again every two hours.

• United States
13 Sep
I'd still rather listen to Quadrophenia or Tommy.

• United States
13 Sep
Love the Who and saw them once many years ago when Keith Moon was drummer.


• United States
13 Sep
@JolietJake
I don´t either JJ. Just looked it up and his name is Doug Sandom.

•
14 Sep
For me this was my favorite Who album. The songs rock out and not a bad one to boot! Adding Nicky Hopkins on piano was excellent and the groups use of synthesizers added to the overall sound


• United States
14 Sep
So many arguments I have had over the title to 'Baba O'Riley'

Half the population thinks it is 'Teenage Wasteland'


•
14 Sep
@JolietJake
That is so true. Such an exceptional song, Daltrey's vocals soar on that one! And Moon's drums kick butt


• Los Angeles, California
2 Oct
This is among their greatest hits and not overplayed on classic rock.

• Riga, Latvia
13 Sep
Another band I enjoy The Who. Thanks for sharing.

• Colorado Springs, Colorado
13 Sep
I had this on vinyl when I was a kid. Great album.