How To Compose a Poem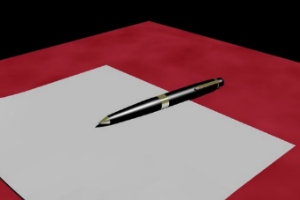 Philippines
September 13, 2017 5:04am CST
I'm a Poetaster, But I Take the Challenge to Compose One Poem by my fellow myLotter, Gayle Harrellson. I don't know if he's active here. I don't know the procedure or mechanics in writing a poetry for my forte is writing prose. However, I am so excited to know and to experience I wrote "Friendship in Verse". What do you think? http://www.mylot.com/post/2876093/friendship-in-verse
4 responses


•
13 Sep 17
@dodoazo
yes I read it you are excited for wrote about friendship verse .. and I think it's a good idea

• Philippines
13 Sep 17
@Whitehouse201
I mean the original poem on friendship. Did you follow the link attached?


• Nairobi, Kenya
13 Sep 17
I am getting 404 error when trying to open the link

• Philippines
13 Sep 17
Try it again. Sometimes it's the browser's failure. What about this.

This is your humble poetaster in his attempt to compose a poem on FRIENDSHIP in response to the query of myLot friend Gayle Harrelson. For poetry sake, take...

• Nairobi, Kenya
13 Sep 17

@dodoazo
I like the poem :) and how well it conveys the message about friends. I will give it a rating of 4 because it is nicely written and I think rhymes are not really needed because the poem is quiet long. But to make the reader not forget the first paragraph when they get to the fifth paragraph, a recurring line at the end of each paragraph will make it more interesting and it will stick to the mind of the reader. I like the poem and that is my review hehehe. :)

• Philippines
13 Sep 17
@mildredtabitha
Have you not noticed all the beginning letters of every stanza. They spell the word FRIENDSHIP?


•
24 Oct 17
I have never been into writing poems. I have also never been into poetry.

•
24 Oct 17
@dodoazo
I have other things I want to do other things in life that I feel I like much better and want to learn. I am not interested in poetry,